219 North Center Street

,

Reno

,

Nevada

89501

219 North Center Street

,

Reno

,

Nevada

-

89501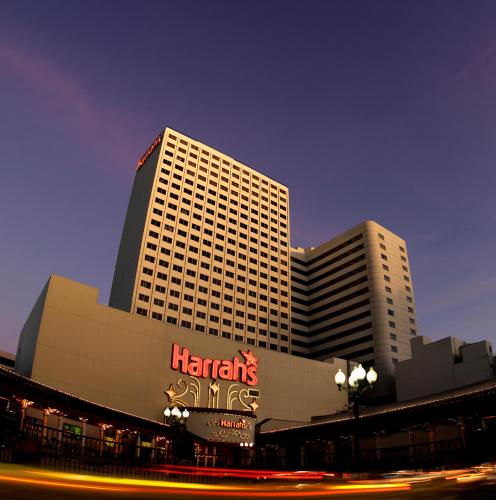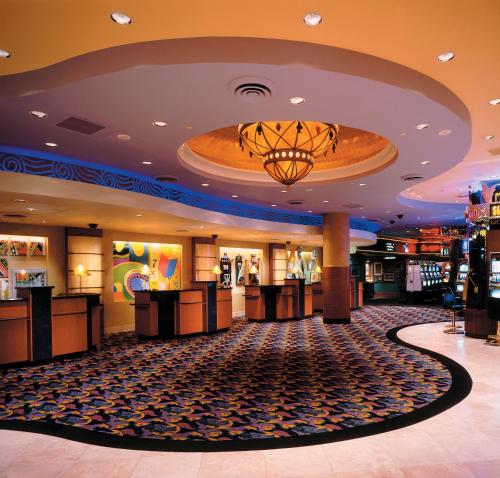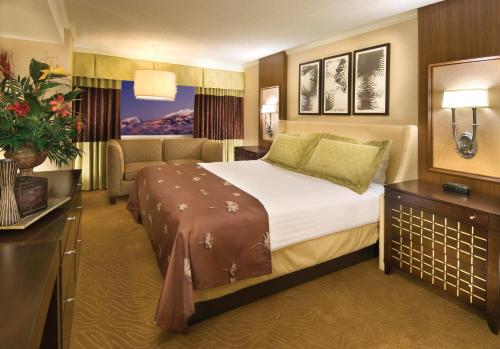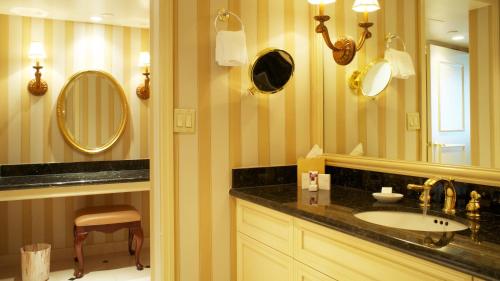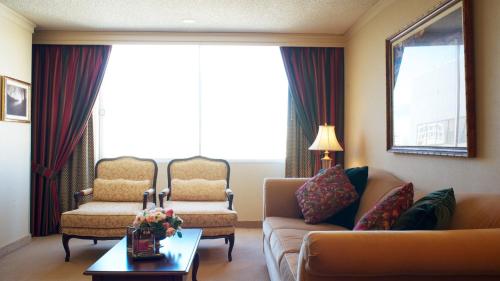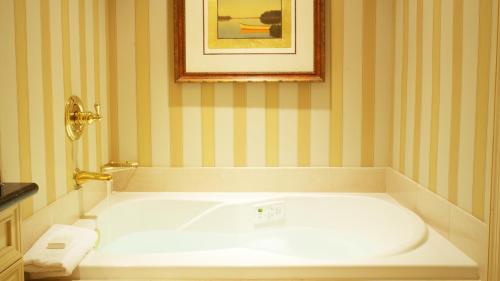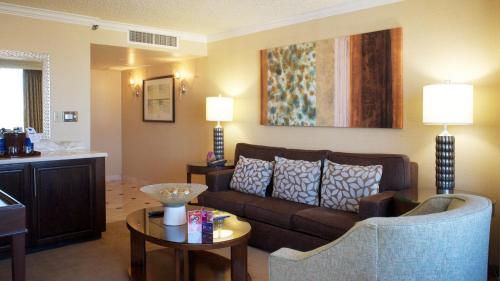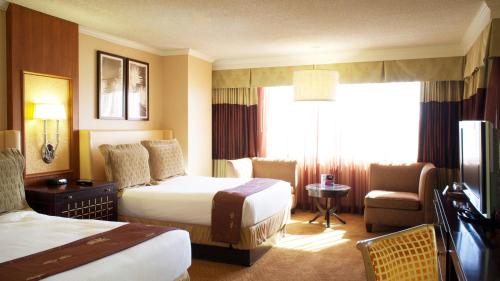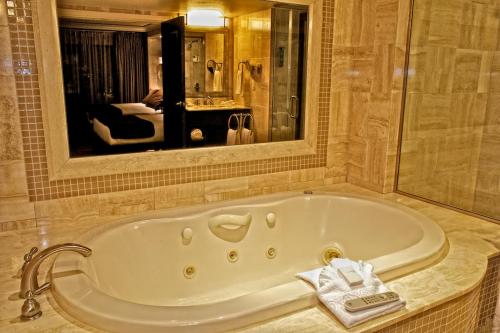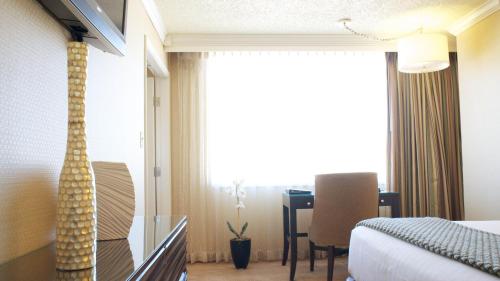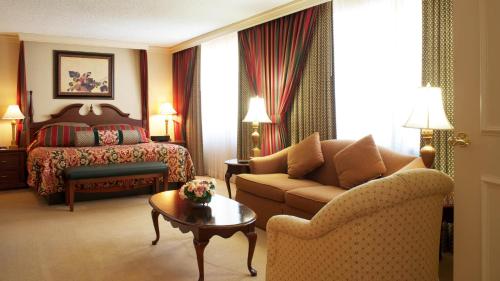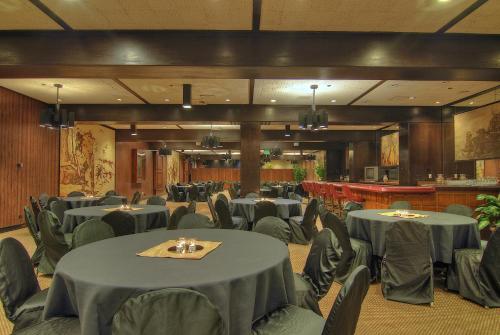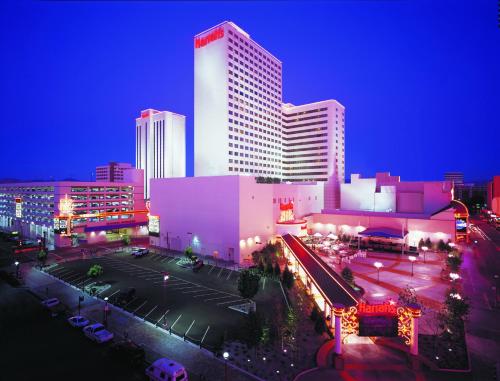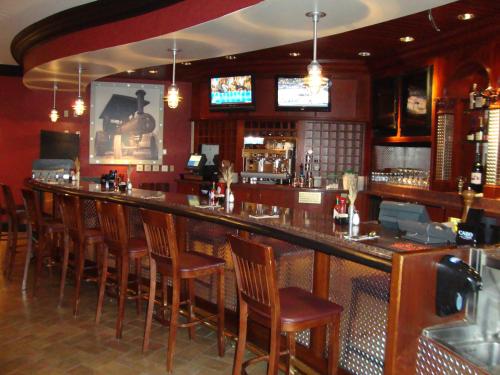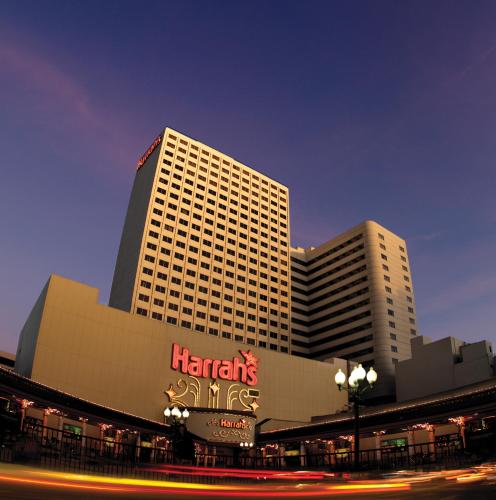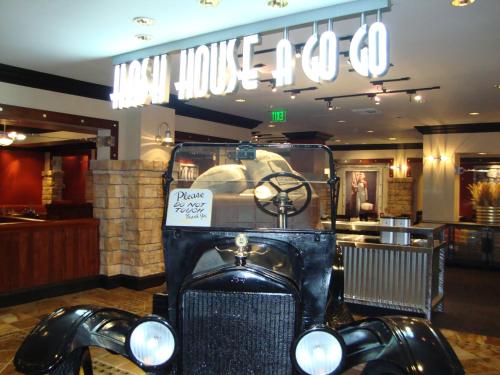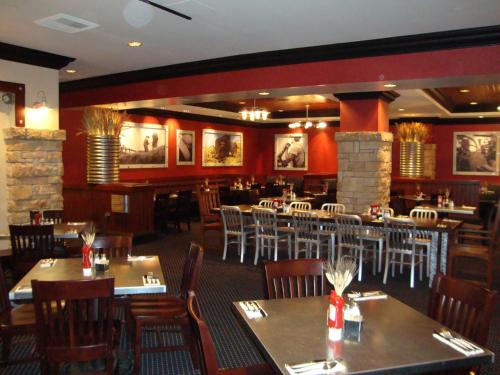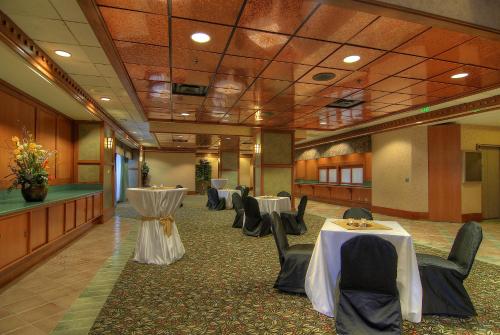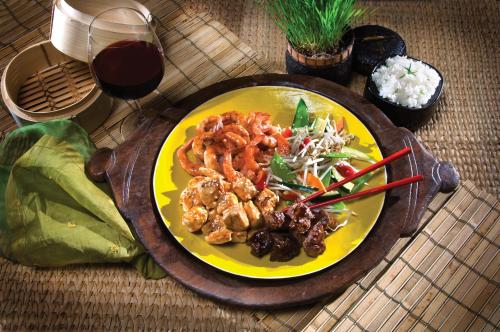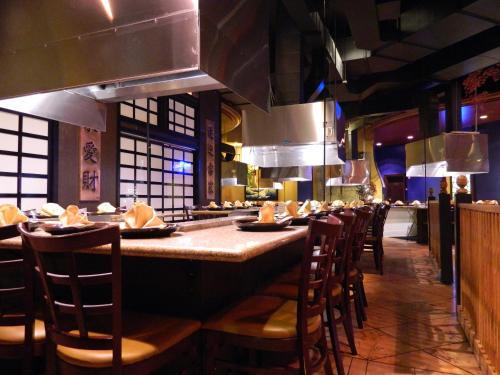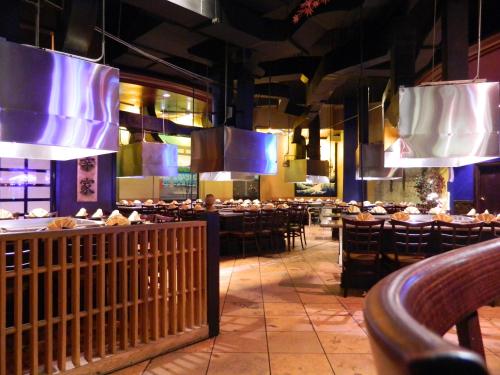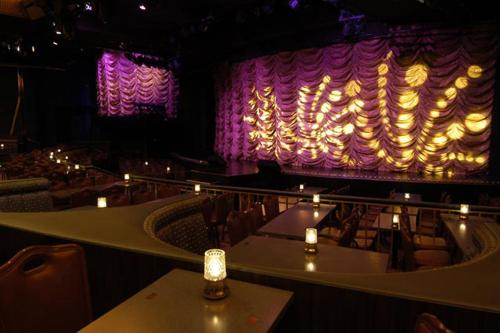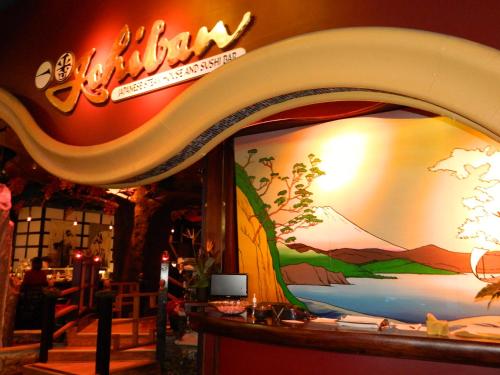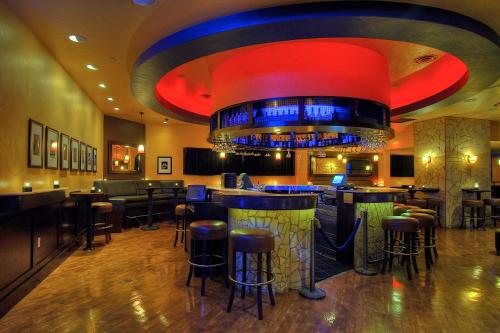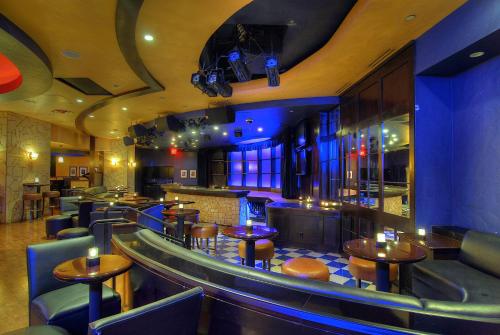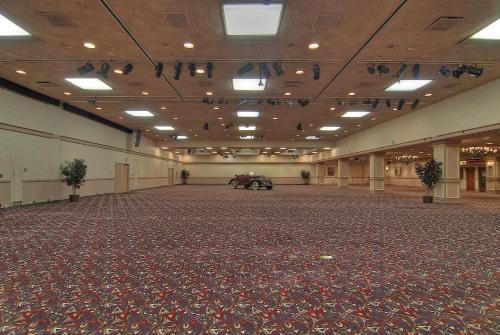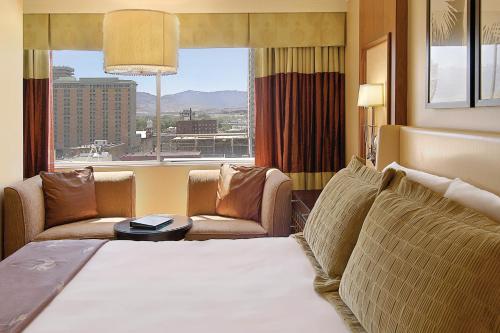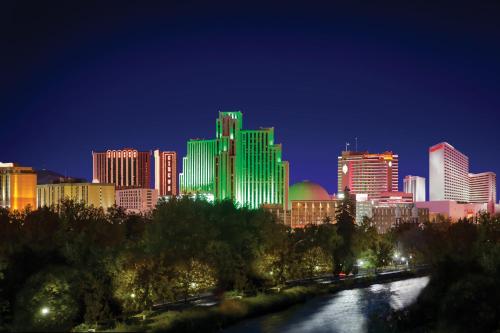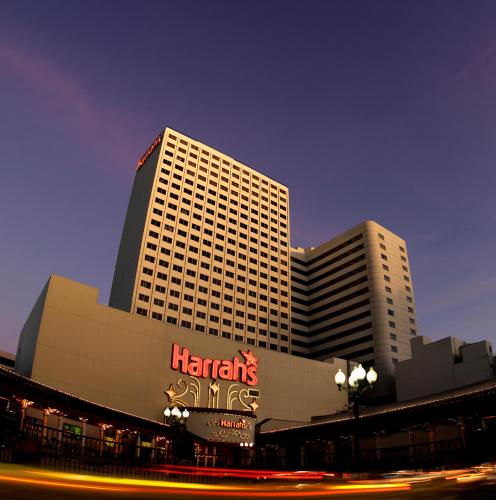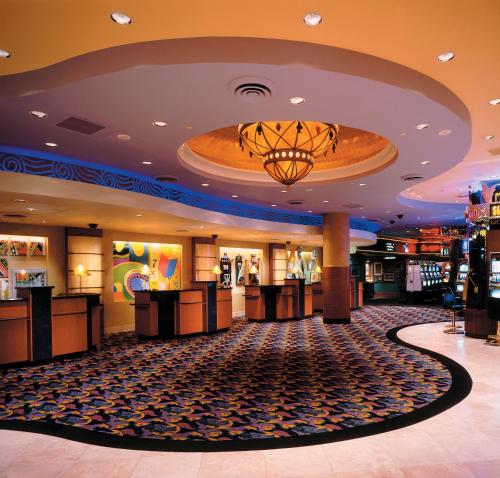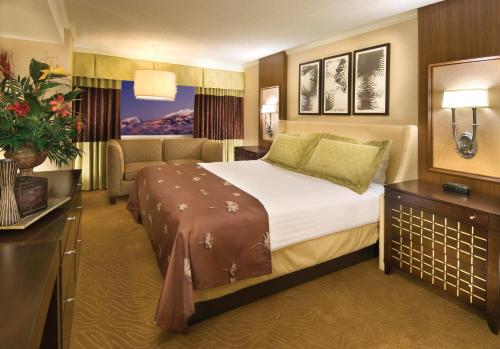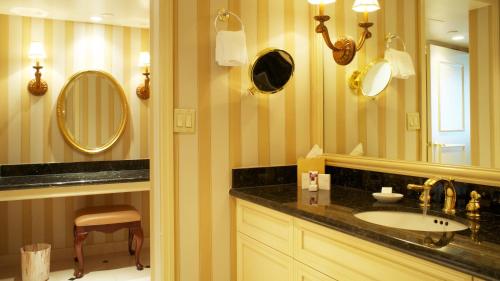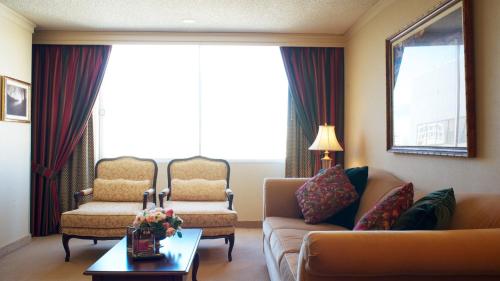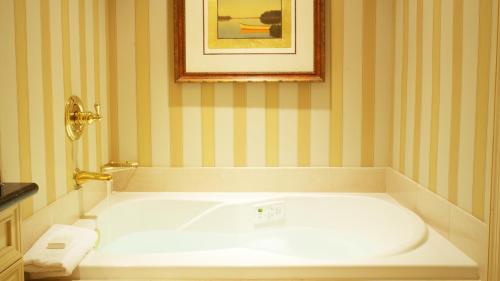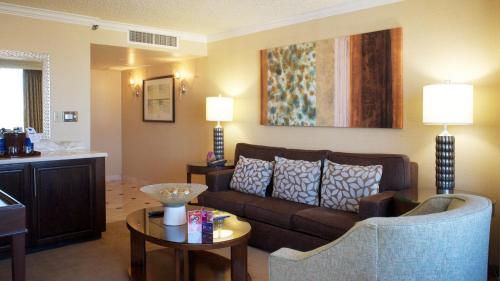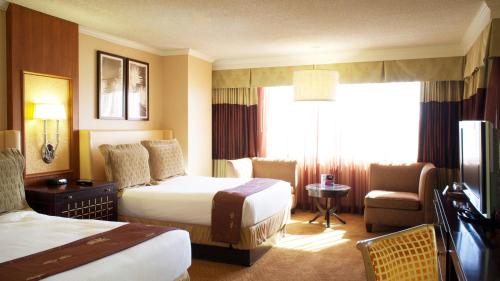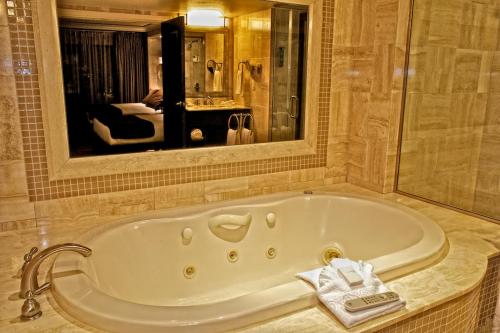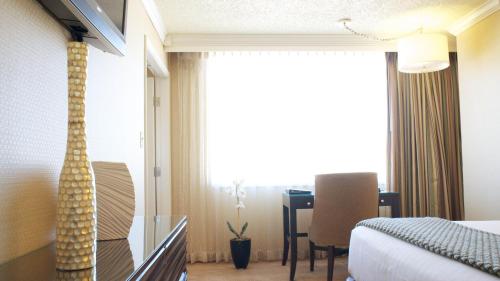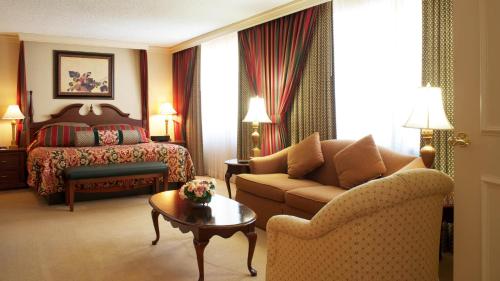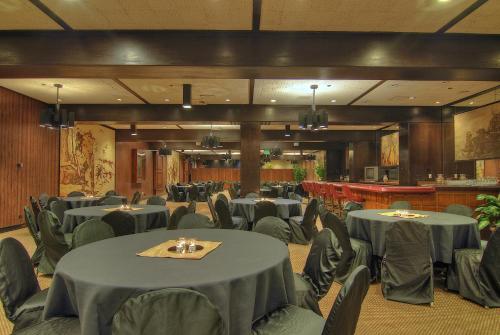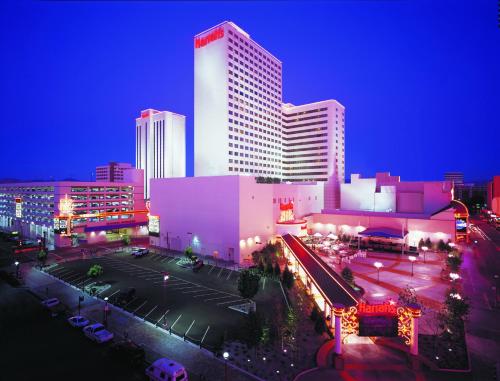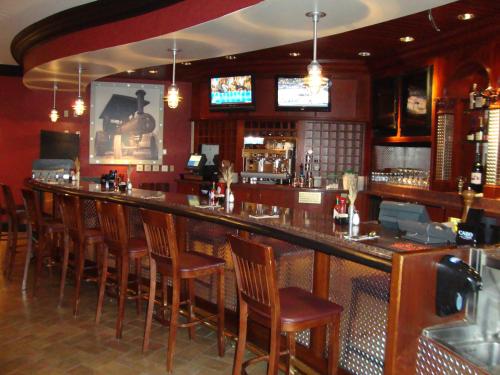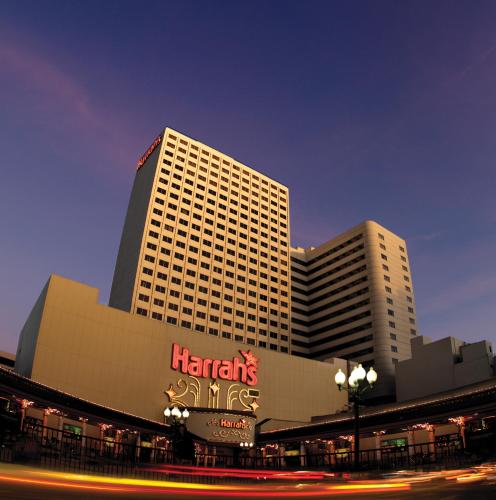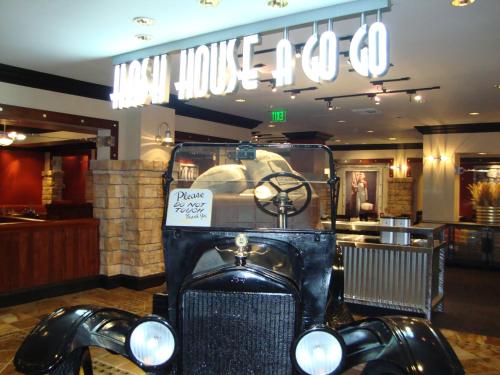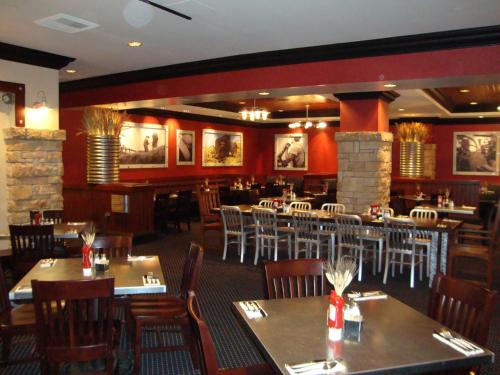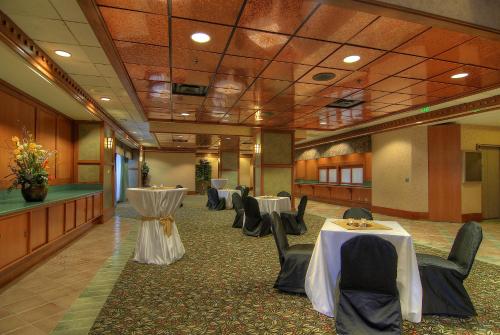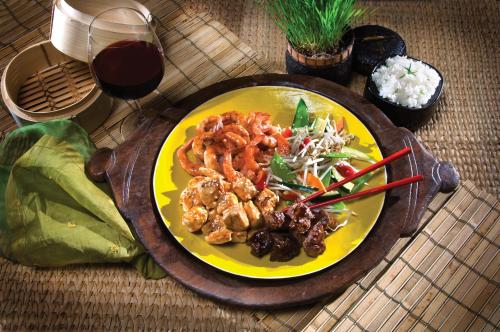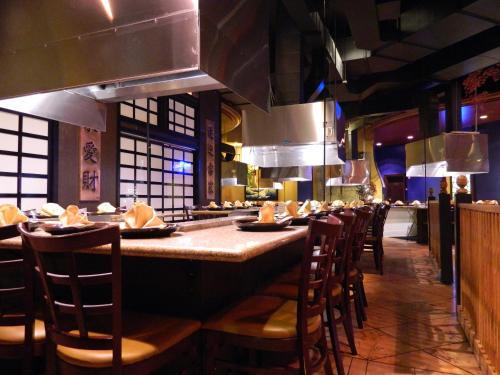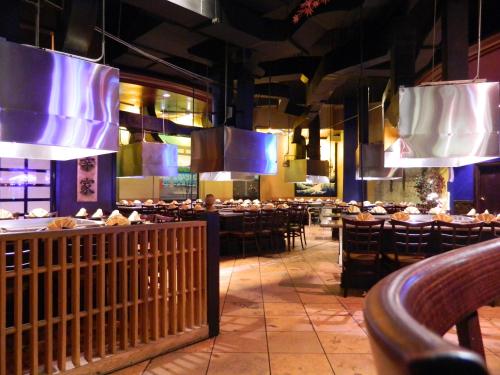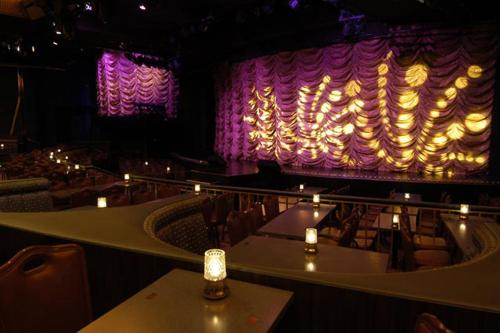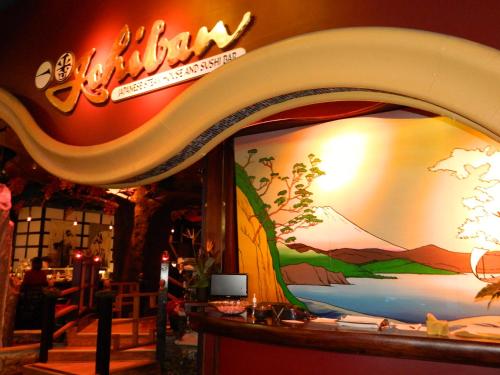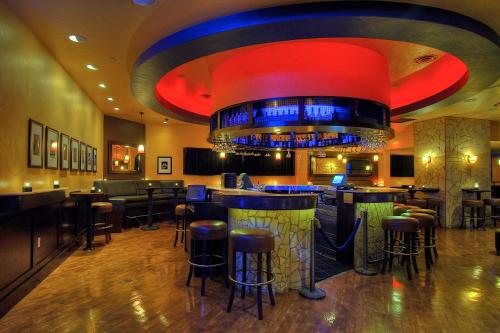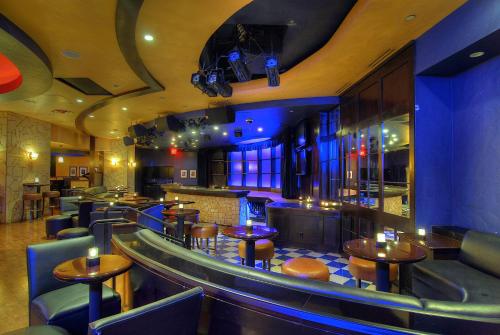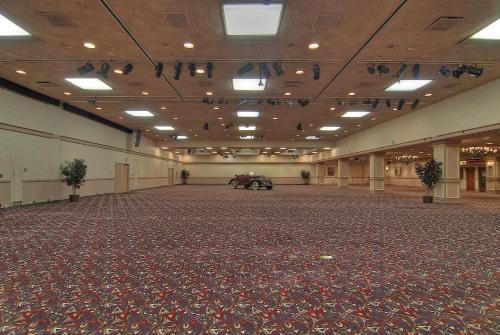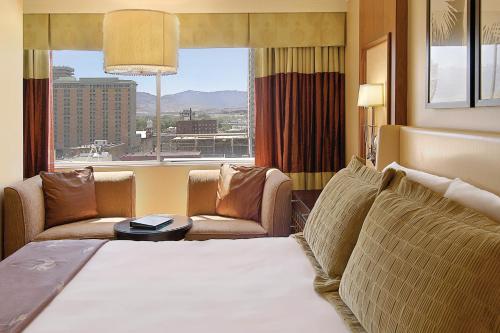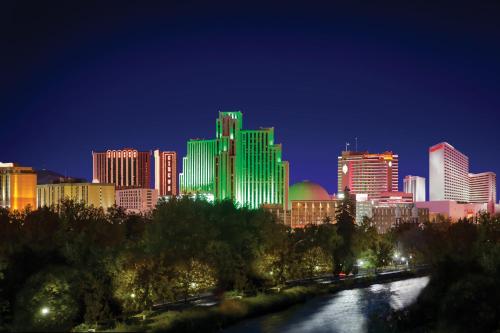 About The Hotel
About Harrahs Hotel Reno Hotel
Harrahs Hotel Reno is conveniently located in the popular Northeast Reno area. The hotel offers a wide range of amenities and perks to ensure you have a great time. Gift/souvenir shop, casino, 24-hour front desk, luggage storage, valet parking are there for guest's enjoyment. Designed for comfort, selected guestrooms offer television LCD/plasma screen, carpeting, linens, mirror, towels to ensure a restful night. The hotel's peaceful atmosphere extends to its recreational facilities which include fitness center, golf course (within 3 km), outdoor pool, skiing, spa. A welcoming atmosphere and excellent service are what you can expect during your stay at Harrahs Hotel Reno.
Harrah's Casino Hotel Reno
Good to Know: Harrah's Casino Hotel Reno
Harrah's Reno is high-rise casino hotel, featuring a casual yet luxurious rooms and suites
Eleven-minutes away from the Reno-Tahoe International Airport is the top-rated Harrah's Hotel Reno.
Harrah's Hotel Reno Nevada suites have pullout sofas, walk-in closet and whirlpool tubs.
Harrah's Casino Reno Nevada casual rooms feature flat-screen TV and mini-fridges with a spectacular overlooking mountain view.
Harrah's Reno Reno serves a variety of foods from nine finest dining options, ranging from coffee bars to world-class steakhouses.
Harrah's Hotel and Casino Reno Nevada cater guests with pets.
Harrah's Hotel Reno Useful Findings:
Reno Nevada Harrah's Casino has more than slot machines in sixty thousand square meter casino areas for valued guests entertainment. Guest don't need to go out to find for a nightlife, at Harrah's Reno Hotel and Casino they prepared hassle-free stay for everyone with a nightclub and cocktail lounges plus live entertainment for everyone. Harrah's Reno Hotel & Casino Reno NV also features a spa, beauty salon, and pool. Hotel Harrah's Reno is a walk away from the famous spots for sightseeing.
Harrahs Hotel Reno Hotel Amenities
Business, Conference & Meetings
Office & Business services
General Amenities
Airport Shuttle
Pet Friendly Hotel
Valet Parking
Sauna
Skiing
24-Hour Front Desk
Speedy check-in
Shower
Massage
General Amenities
Spa
Dry cleaning
ATM/cash machine on site
Nightclub/DJ
Ironing service
Heating
fitness center
golf course (within 3 km)
telephone
24-hour room service
Baggage Storage
General Amenities
Family Rooms
Game Room
Safe
Vending Machine (Drinks)
WiFi in Public Areas
Kids & Childcare Services
Supervised child care, babysitting & activities
Transportation Services
Airport transportation - Extra Charge
About Caesars Entertainment Brand Hotels
Formerly known as The Promus Companies and Harrah's Entertainment, the Caesars Entertainment Corporation was founded all the way back in 1937. It started when William F. Harrah opened a small bingo parlor in Reno, Nevada which was extended to Stateline, Nevada where he also formed Harrah's Lake Tahoe. In 1972, the company made its way into the American Stock Exchange, making it the first casino group to ever land a spot on the New York Stock Exchange. In 1980, Holiday Inn took over Harrah's Inc. for $300 million. This was the best offer the original company received after William F. Harrah's death in 1978.
The modern-day company now going by the name Caesars Entertainment was created in the 1990 as The Promus Companies. In 1995, Promus decided to continue the growth of Harrah's Entertainment to add value to their businesses. In 2005, Harrah's acquired Caesars Entertainment, Inc. for $10.4B marking their biggest expansion. At this point, the CEO of Harrah's was Gary Loveman. He was the leader of the brand until 2015 and he experienced the privatization of the company in this period. In 2010, the whole corporation was renamed as Caesars Entertainment Corporation still under his reign.
Hotel Location
Nearest airport and around Harrahs Hotel Reno - Reno, Nevada Hotel
Group Hotel Rates
(9+ Rooms)
Get competing quotes for free and save up to 70% on group rates for Weddings, Meetings, Sports Teams and other Events.
We have lowest special group rates and discounts for any type or group size.
Traveler Sentiments
Verified Guest Reviews for Reno, Nevada Hotels
Does this property have a swimming pool?
Yes, Harrahs Hotel Reno has a hotel pool.
Are pets allowed at the Harrahs Hotel Reno?
Pets are allowed and welcome at this property. This is one of the pet friendly hotels in Reno.
What brand is Harrahs Hotel Reno?
Harrahs Hotel Reno is a part of Caesars Entertainment.
What is the street address for Harrahs Hotel Reno?
The address for Harrahs Hotel Reno is 219 North Center Street, Reno, Nevada 89501
What is the price for tonight?
Based on recent averages, the price for tonight can start at 59.
What is the nightly room rate for this weekend?
Based on recent averages, the room rate for this weekend can be as low as 59 per night.
What is the hotel theme?
Travelers find this hotel .
Guest Reviews
Harrahs Hotel Reno Reviews Summary
Additional Hotel Reviews
Harrahs Hotel Reno

Reviews Summary

Gina
Pros:
That when we got there at 11 pm they still had are room avalable very clean and friendly

Shonda
Pros:
The location is great. The hotel is too outdated.
Cons:
Parts of this property are very stinky.

Eric
Pros:
It had somewhat of a central location and it also had free parking and complementary valet.
Cons:
The line to check in was moving slow, only one person was checking in regular guests. Then I finally get a room and then we go up to it and there were strong bleach fumes so I had to ask for a room change.

Kenneth
Cons:
Not enough outlets for electronic devices

Amber
Pros:
The people were very nice and the bathroom was clean.
Cons:
This room was very outdated, the tv was tiny and the small refrigerator made a loud humming noise all night. The walls are paper thin and we could hear kids screaming until 10pm. Would not stay here again at least until its updated.

Tony
Cons:
Dirty, rude staff, inconvenience, furniture falling appart.

Verified Hotel Guest
Pros:
The price per nite was great.
Cons:
The hotel is old and they are going to close in a few months.

Harry
Pros:
Close to everything downtown Reno

Verified Hotel Guest
Pros:
The view from room was nice
Cons:
They charged for everything little thing. $8 for self parking, $23 for descent wifi, it's ridiculous and claimed none of it was included in the "resort fee."

Verified Hotel Guest
Cons:
It was alright. Not super fancy, there was mold in the bathroom ceiling.

Verified Hotel Guest
Pros:
It was close to the row.
Cons:
Did not have much good slot machines.

Verified Hotel Guest
Cons:
Cleanliness, some staff were excellent others were mediocre

Adriana
Pros:
The staff at the registration was very nice.
Cons:
The casino and their waiters/waitresses at the casino

Verified Hotel Guest
Pros:
Layout to Room elevators, Casino, and Parking was well planned
Cons:
The carpets are looking a little dated, Layout

Earl
Cons:
I stayed there so I could go to the spa but it was closed. very disappointed

Kimberley
Pros:
Gaming area clean, bedrooms are a decent size.
Cons:
Bed had a dip in it from where people sleep.Needs a new mattress! Felt like I was in a cavern.

Verified Hotel Guest

Christine
Pros:
Convenient and always helpful.

Gordon

Verified Hotel Guest
Pros:
The lady at the front was really nice
Cons:
The smell, and how the boss helping the nice lady was not very nice.