The largest city and the capital of France, Paris is a global force in culture, education, entertainment, fashion, and politics. Landmarks recognizable all over the world are located inside this splendid city. Every year, millions of travelers arrive to visit the UNESCO World Heritage Sites and the thousands of historical monuments located all over the city of love.
While this attractive city is frequented by the world's rich and famous, those on a budget can also enjoy Paris at it's best with a well-prepared itinerary and a fool-proof guide around the city. Here are a few tips and tricks to keep in mind while planning your Paris getaway.
Off Season Travel
Vacationing in Paris during the off-season is a great way to save money, with lower travel costs and discounted hotels during the slower months of October through March. This cost saving tip allows you to have more money in your pocket to explore the culture and history of Paris, while drinking your weight in fine wine.
Affordable Transportation
Budget airlines can be a blessing if you are a light traveler, and having a few layovers on the way can bring the cost down even lower. The Metro is one of the most convenient modes of transportation in Paris and bikes are a great way to explore like the locals. The transportation around the city is excellent and dependable offering scenic cityscapes along the routes.
Budget Accomodations
Like with transportation, accommodations will be much cheaper when peak tourist season has come to an end. Hotels often offer discounted rooms for travelers during this time. Help keep daily costs lower by reserving a hotel that offers cost saving amenities like airport shuttles, complimentary breakfasts, and kitchenettes.
Also consider the location of the hotel. Choose accommodations that are near attractions, transportation routes, and restaurants. Opting for a hotel that is outside of the centrally located downtown area will get you more bang for your buck. Here are a few options for budget friendly hotels that are conveniently located with awesome amenities.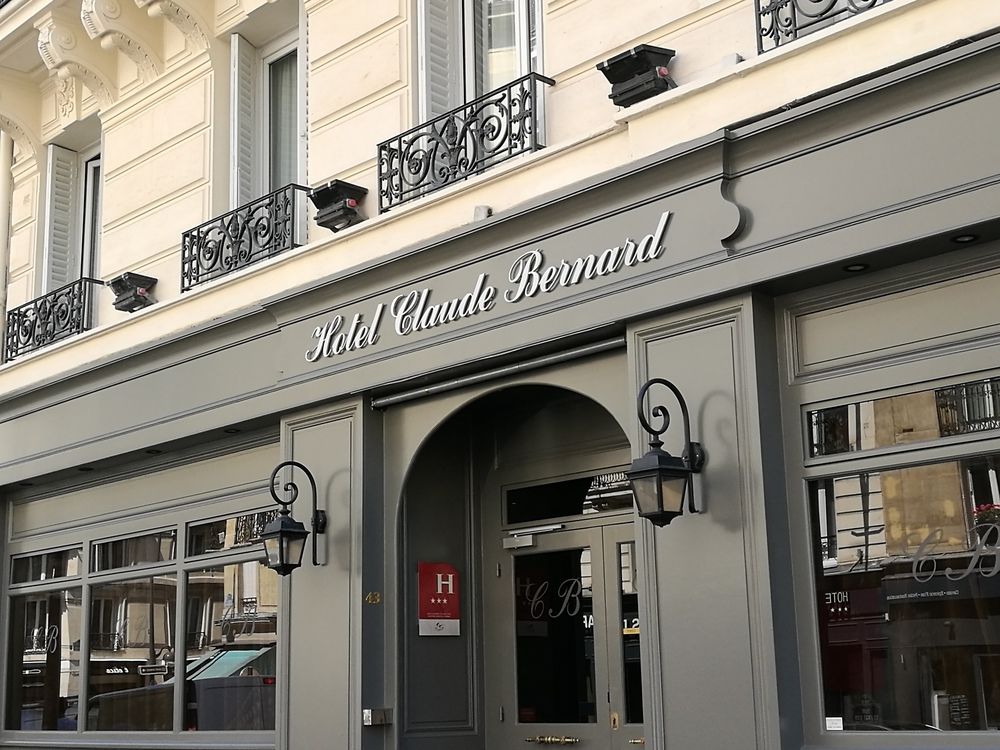 The Hotel Claude Bernard Saint Germain is within a 10-minute walk of Pantheon and Notre Dame Cathedral. This hotel is 0.6 mi (0.9 km) from Sainte Chapelle and 1.9 mi (3 km) from Palais Royal. Make use of convenient amenities, which include complimentary wireless Internet and buffet breakfasts are available daily for a fee.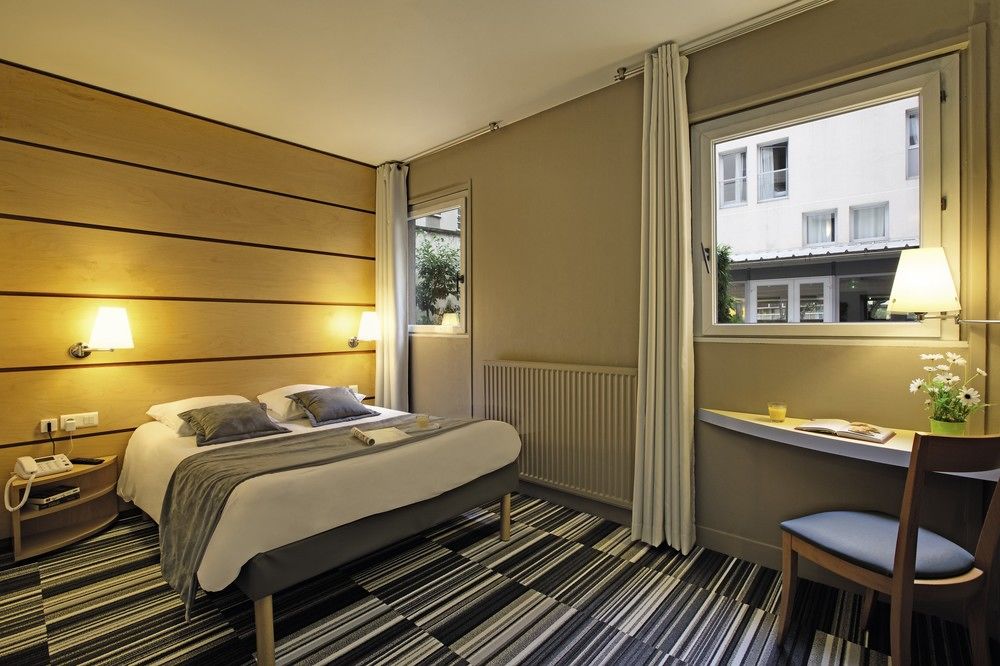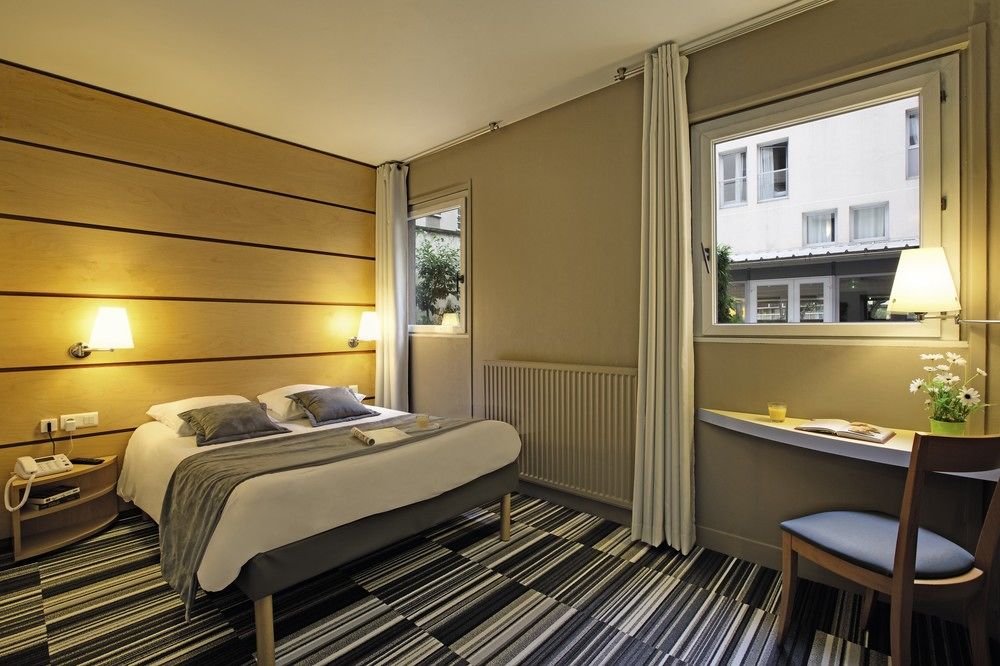 At the Belambra City Hôtel Magendie, you'll be centrally located in Paris, within a 10-minute drive of Paris Catacombs and Cartier Foundation for Contemporary Art. This hotel is 3.6 mi (5.8 km) from Galeries Lafayette and 3.6 mi (5.8 km) from Eiffel Tower. Take advantage of Complimentary wireless Internet access to keep you connected and complimentary toiletries. A complimentary buffet breakfast is also included so you can get to your adventures faster.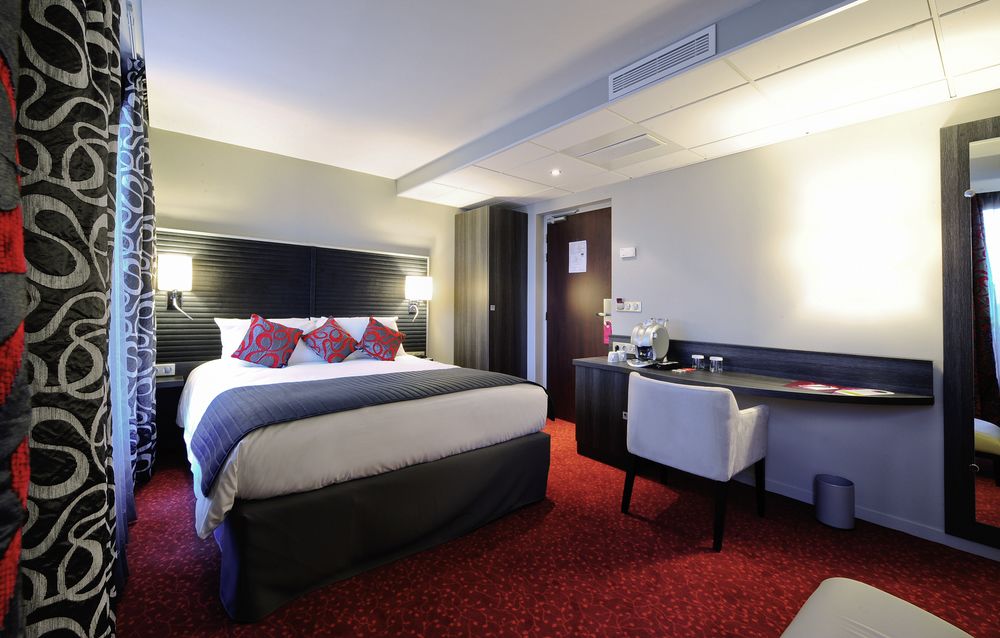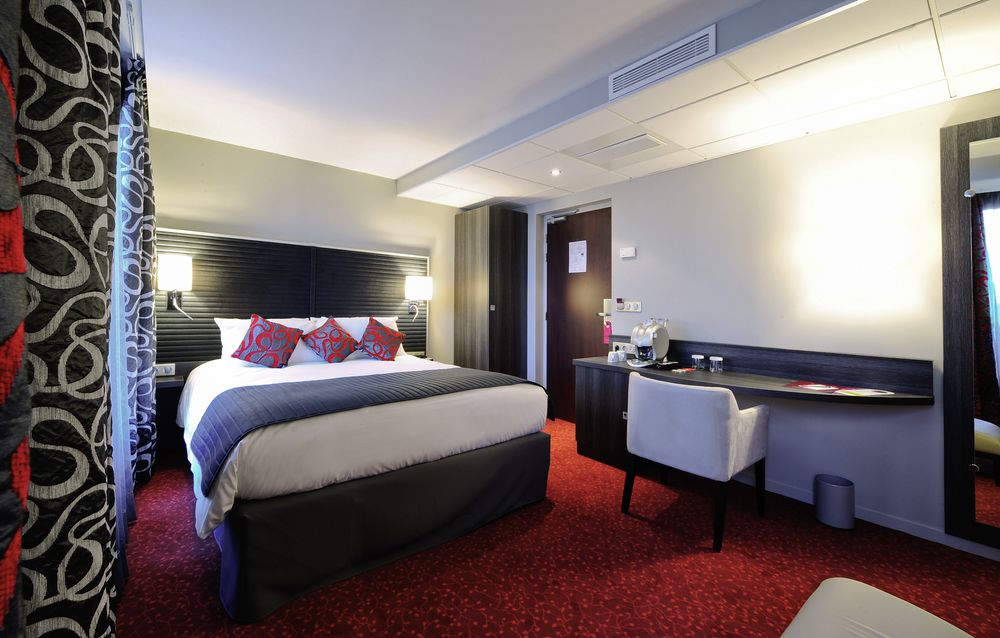 The Hôtel Mercure Paris Tour Eiffel Pont Mirabeau, you'll be within a 10-minute drive of Eiffel Tower and Champ de Mars. This 4-star hotel is 2.4 mi (3.8 km) from Arc de Triomphe and 3.2 mi (5.1 km) from Paris Catacombs. Continental breakfasts are served on weekdays and on weekends for a fee.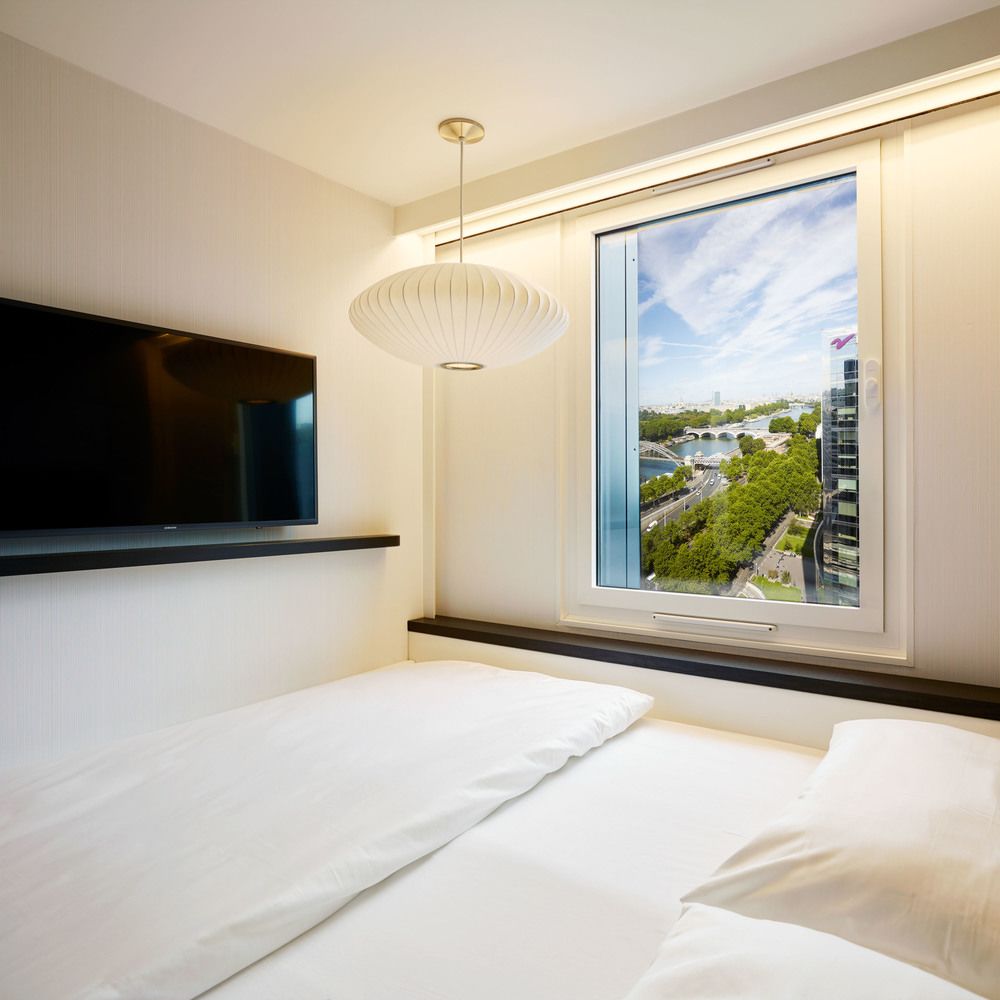 The CitizenM Paris Gare de Lyon places you in the heart of Paris, within a 10-minute drive of AccorHotels Arena and Jardin des Plantes. This 4-star hotel is 2 mi (3.1 km) from Notre Dame Cathedral and 2.2 mi (3.6 km) from Luxembourg Gardens. Rooms featuring iPads and Smart televisions. Complimentary wireless Internet access keeps you connected, and cable programming is available for your entertainment. Private bathrooms with showers feature rainfall showerheads and designer toiletries. Let me repeat that rainfall shower heads!
Select from over 150,000 hotels around the world – reservations.com
Follow Reservations.com on Twitter