Dusseldorf is a beautiful cosmopolitan city in the state of North Rhine-Westphalia, Germany. Lying on the east shore of the River Rhine, the city lies within the densely populated Rhine-Ruhr Metropolitan Area. It is a host for some of the most popular fashion and trade fairs in the world. It is also a vibrant center for culture and the arts, plus famous for its hopping nightlife and festive annual events. It is obvious why Dusseldorf welcomes millions of visitors into its inviting streets every year. On your vacation to this cultured city make sure to explore these great sights and take in all Dusseldorf has to offer.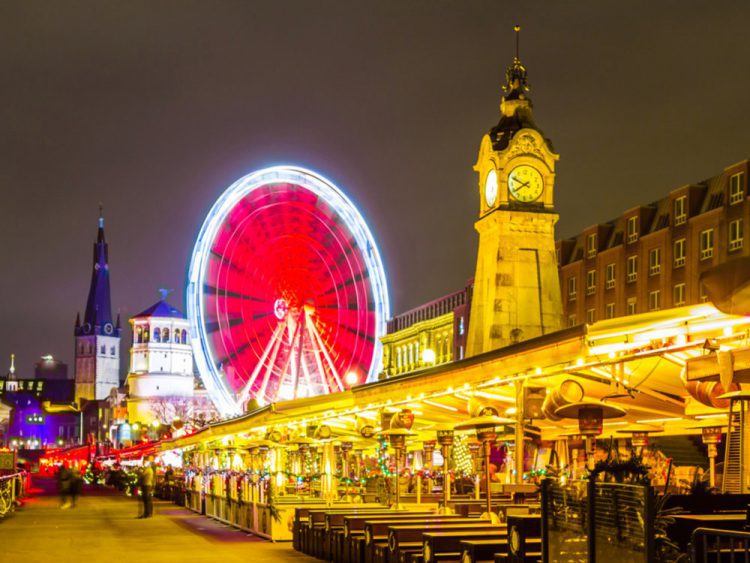 Altstadt or Old Town is a square kilometre-wide district brimming with quaint shops, bars and restaurants. By day, it is a popular shopping center offering all sorts of merchandise and by night it transforms into a throbbing entertainment hotspot. You can kick the night off with dinner in any of the fine restaurants and sample any of the famous Rhenish dishes the city is known for. After a sumptuous meal, head to "the longest bar in the world" for a few bottles of Altbier, Dusseldorf's famous old-style dark beer.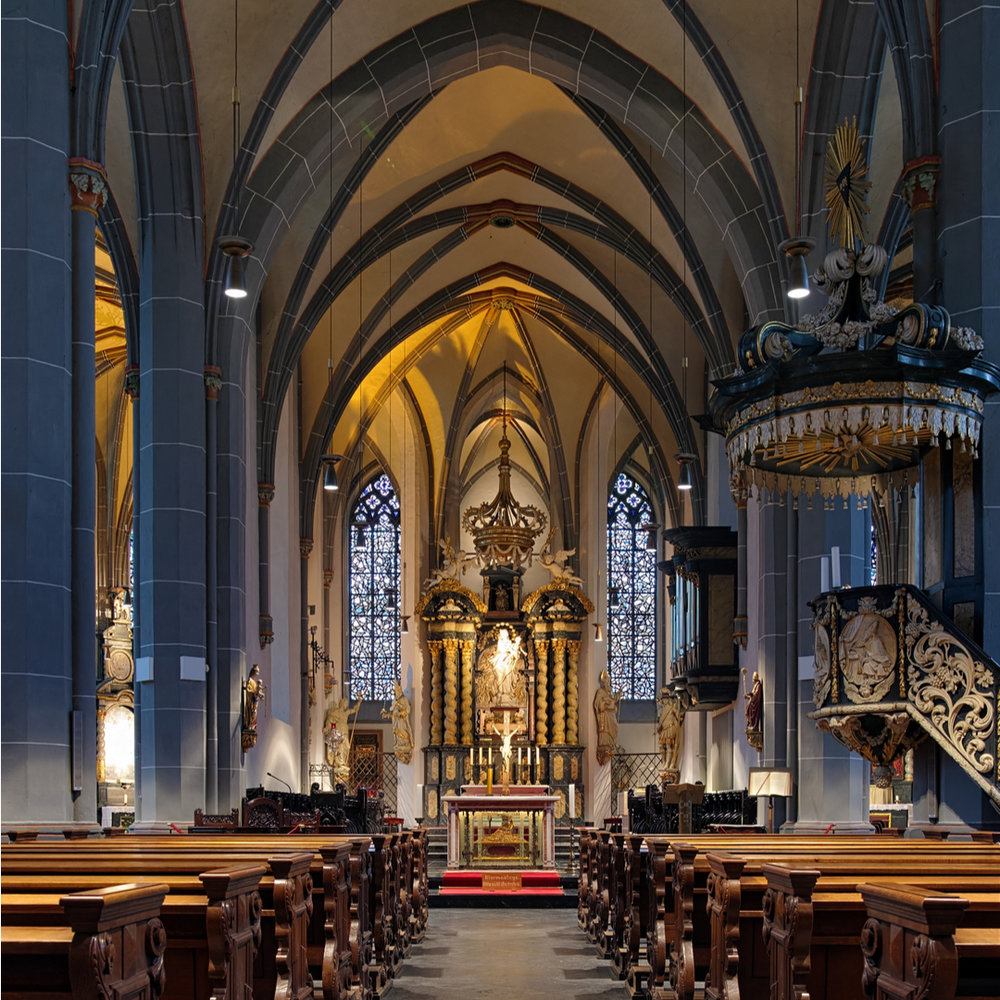 There are a number of beautiful churches that serve as architectural wonders in the city. St. Lambertus Basilika is one of the city's oldest buildings built back in 1206. The most interesting part of the church is its famous leaning roof. This church was struck by lightning in 1815 causing a fire and the need for reconstructing. During the rebuilding however, the workers used wet wood and upon drying the roof started to buckle causing it to lean. Now the famous leaning roof is said to have been twisted by the Devil in a fit of rage.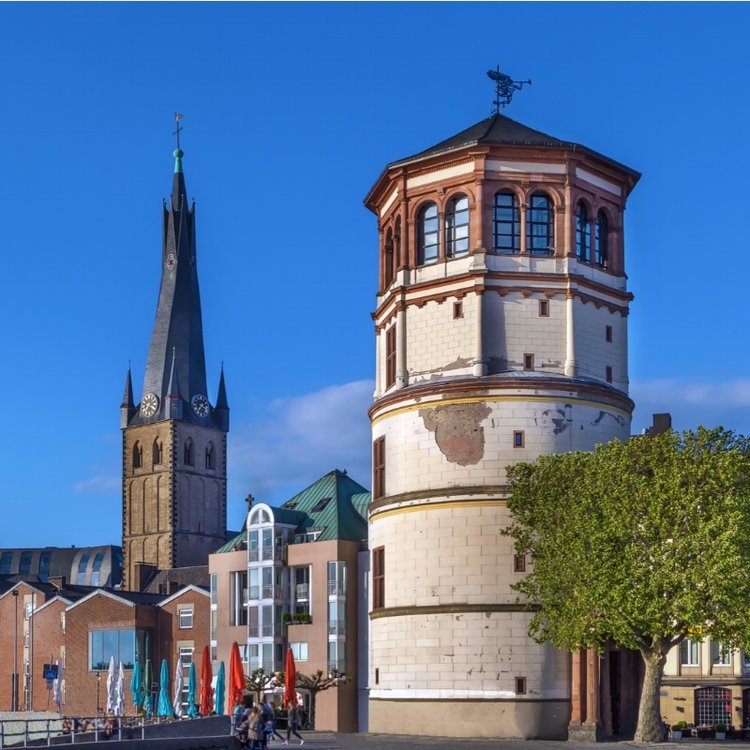 The Schlossturm is the last remaining part of the Castle of Dusseldorf. The structure has been transformed into a shipping museum about the River Rhine. Once you reach the top the 360 views of the city make the climb up the stairs worth it. Take in the views and a quick bite at the café before the journey
After head over to Königsallee, the city's shopping district, known as the "Champs-Élysées of Germany". This upscale shopping district offers a wide array of high fashion stores Make sure to walk the 1 km long street and find some sweet souvenirs to bring home to some of your loved ones.
After your long day of adventuring make sure to get some rest in order to be rejuvenated for the next day. These hotels are great for a mid afternoon nap and a good nights sleep. Plus they are located close to the major attractions and offer amazing amenities.