A Weekend in the Mini Apple
Known as the "Flour City" because of early roots in the flour industry, Minneapolis has grown and evolved since its early days as a mill city, into the hip bicycle-friendly metropolitan area it is today.
The Mill City Museum is an interactive history museum located on 2nd Street in downtown. Built from the ruins of the Washburn "A" Mill, the museum is devoted to the beginnings and growth of Minneapolis as a city. This includes a thorough tour of the mill area where in 1878 airborne flour dust within the mill sparked and ignited a devastating explosion. Next to the museum sits Mill Ruins Park, on the banks of the Mississippi River. The museum opened in 2003.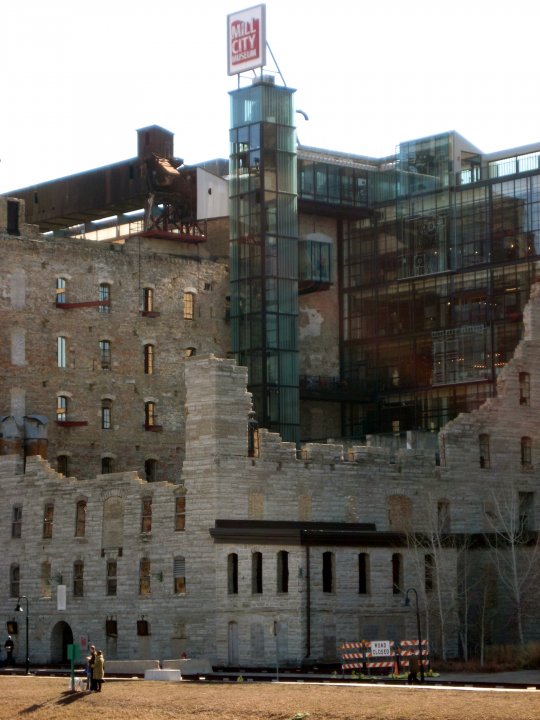 Walker Art Center & Sculpture Garden
The Walker Art Center was born of one lumber baron's love of art, Thomas Barlow Walker. Walker was an avid art collector, and in 1927 he opened the Walker Art Gallery for public viewing. With assistance from some New Deal related administrations, he was able to turn Walker Art Gallery into Walker Art Center, opening the Center in 1940. The Center's current building was built in 1971, with an expansion in 2005. Walker Art Center is a huge advocate for the visual and performing arts, and offers residencies to featured artists. Adjacent to the Center sits the Minneapolis Sculpture Garden. The garden started in 1913 when the grounds hosted a floral convention. This floral transformation remained over the years. The garden officially opened as the Minneapolis Sculpture Garden in 1988 with the introduction of its first and most iconic piece, Spoonbridge and Cherry.