Green spaces are absolutely revered, even if they are barely a block in size. Those typical recreation spaces with a few trees and picnic tables are essential to surviving life in bustling concrete jungles. Where's the evidence? Prime housing is always located near them.
Of course, as usual, we are interested in the extraordinary. We wanted to know where we could find the largest spaces dedicated to nature all while staying within a city's limits. So, we made it our goal to find the city parks that were bigger than we could possibly imagine.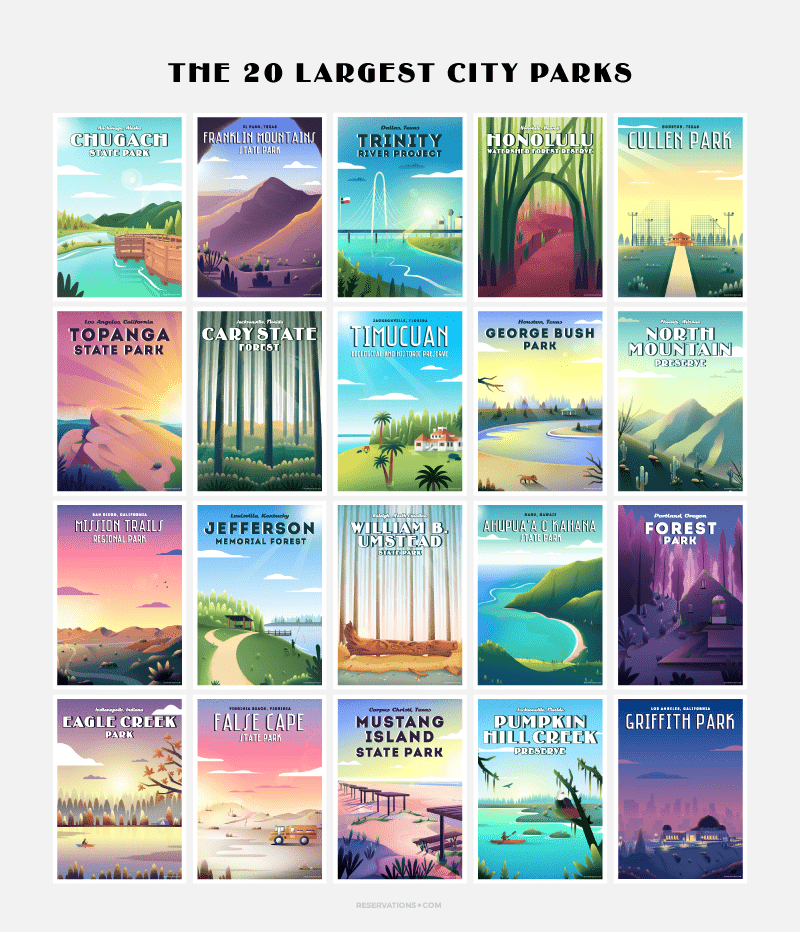 We all know about Central Park in New York City (840 acres), and perhaps Golden Gate Park in San Francisco (1,017 acres). But those don't even come close to being in the top 20 largest city parks. While a few of these are in remote cities, quite a few are in large cities popular for tourism, conferences, and business travel. Perfect for a much-needed nature break while in the concrete jungle.
We think you'll be shocked just how deep into nature you can retreat while still being so close to crowded, bustling cities. You can find forests, lakes, and mountains with practically untouched green spaces and wildlife within unbelievably close proximity to city centers. It's all largely thanks to the size of these incredible spaces. 
While most of these spaces are meant to preserve existing wilderness, others are curated recreational parks rebuilding community and environment, either way, they are top of the list in terms of size. 
To highlight these grand urban parks, we've commissioned a series of vintage travel posters celebrating some of the largest city parks in America. We've selected these based on natural features, diversity of location, and of course, size of the parks.
20. Pumpkin Hill Creek Preserve – Jacksonville, Florida
Size: 3,994 acres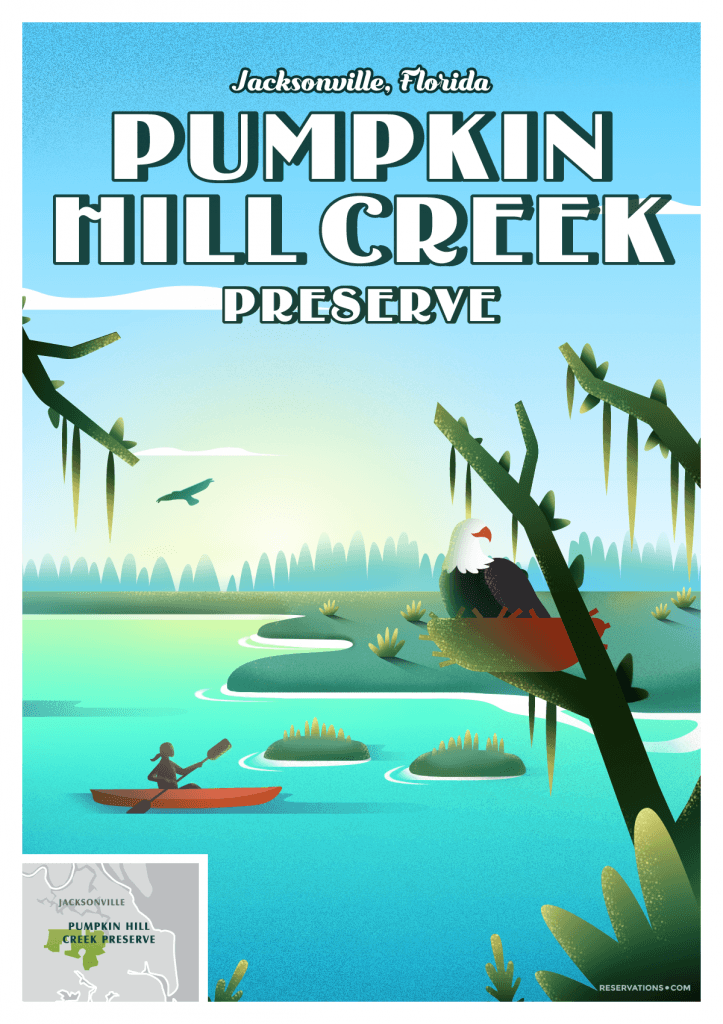 The marshes here in this Jacksonville park are an important local refuge for the threatened American alligator and endangered wood stork. It's thanks to places like this preserve that national treasures, like the American Bald Eagle, are no longer on the endangered species list.
Though known more for the piney flatwoods sections, the Pumpkin Hill Creek Preserve's pristine shallow waters are ideal for paddling. You can quietly and serenely float along and imagine Florida as it was long ago. You might drift past wading birds, dolphins and even otters.
19. Griffith Park – Los Angeles, CA
Size: 4,217 acres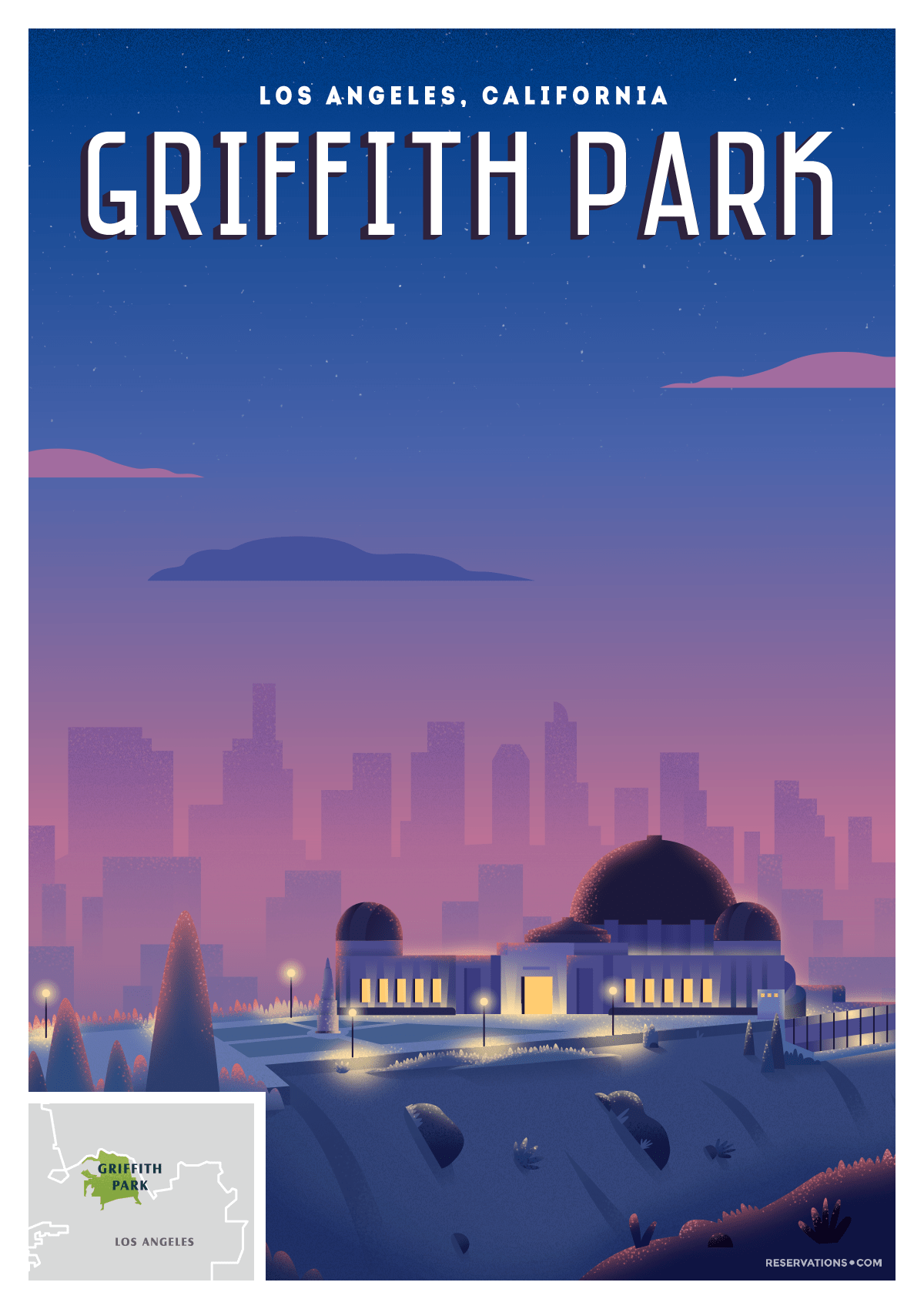 Would you believe that Griffith Park was once home to ostriches?
Griffith J. Griffith is the name behind the history of one of the nation's most iconic parks and the man who brought in those lanky, awkward birds. Unfortunately, his reputation is forever tarnished (not by the birds). You see, he was convicted of shooting and severely wounding his wife. It wasn't until after his death that his ambitious ideas for the mountainous landscape became a reality.
This park is a national icon and features in many famous film scenes. It's no surprise considering it's home to the Hollywood Sign. It's also home to The Griffith Observatory, with some of the best downtown views and a planetarium to take you out of this world and maybe even dancing among the stars (like in La La Land).
18. Mustang Island State Park – Corpus Christi, Texas
Size: 4,219 acres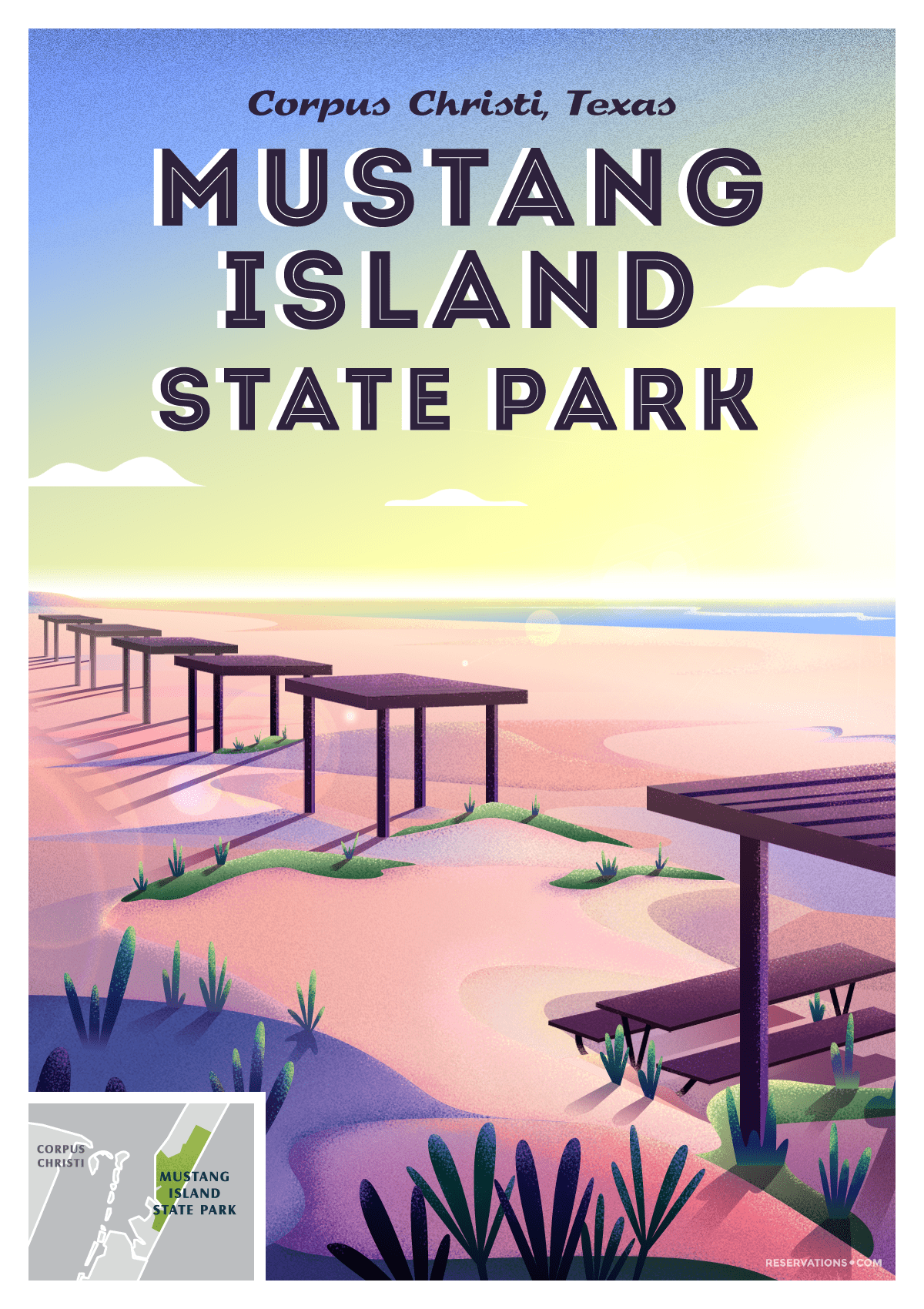 This Texas Island was once home to wild, free-spirited horses. You might think that's just a Texas tall tale, but the story seems to hold. Though it's not clear how those herds of mustangs got there, they were sadly gone by the 1800s.
Now Mustang Island State Park is inhabited by crabs, stingrays, and other coastal characters. The barrier island is popular year-round and even is a great place for winter camping.
It's less crowded than other local beaches, offers over 20 miles of trails and some of the best shallow-water fishing in Texas.
17. False Cape State Park – Virginia Beach, Virginia
Size: 4,321 acres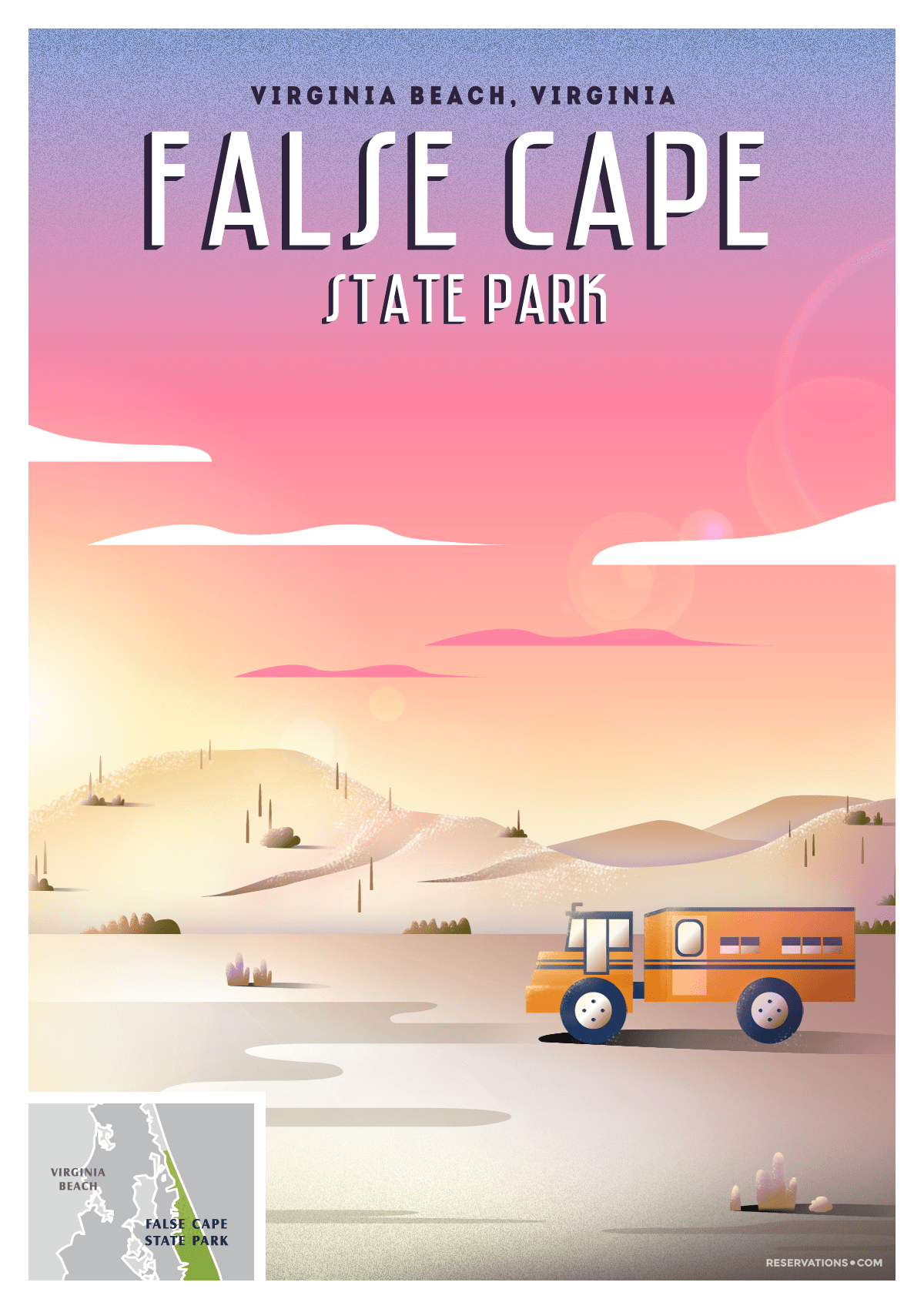 One of the last natural coastlines along the Atlantic, False Cape is a true picture of untouched East Coast beachfront.
The sandy park is only accessible by foot, bike, or beach transport, to preserve natural dunes and wildlife.
The area was once home to a small village, now abandoned, that went by the name of Wash Woods. It was so named because the church, homes and other community structures were built using cypress wood washed ashore from shipwrecks. You see, the name "False Cape" took its name from falsely luring ships towards its too-shallow waters, where they inevitably shipwrecked.
16. Eagle Creek Park – Indianapolis, Indiana
Size: 4,766 acres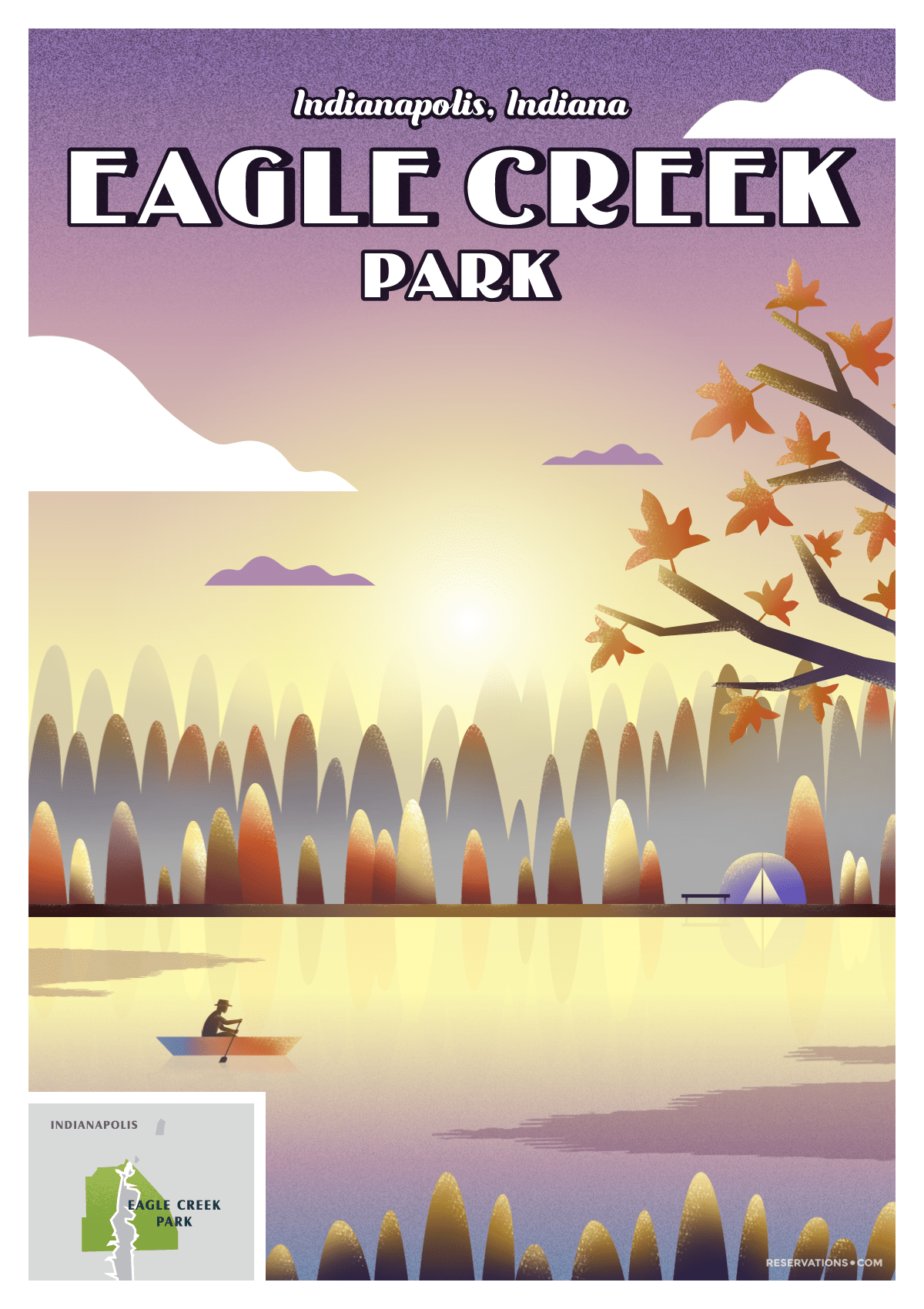 About 25% of this park is home to aquatic life, so don't be surprised if you spot a bald eagle diving towards the water to catch a fish. While it's certainly a great place to go for water activities, it also has an art park, trails, treetop adventure courses and more. The diversity of life in this wildlife haven is just on the outskirts of the northwestern edge of the 465 Beltway of Indianapolis. 
Eagle Creek Park is well-known for being a birding hotspot. The Ornithology Center is a great place to learn more about migration patterns and to check out the section of the park designated as a boat-free bird sanctuary. 
15. Forest Park – Portland, Oregon
Size: 5,157 acres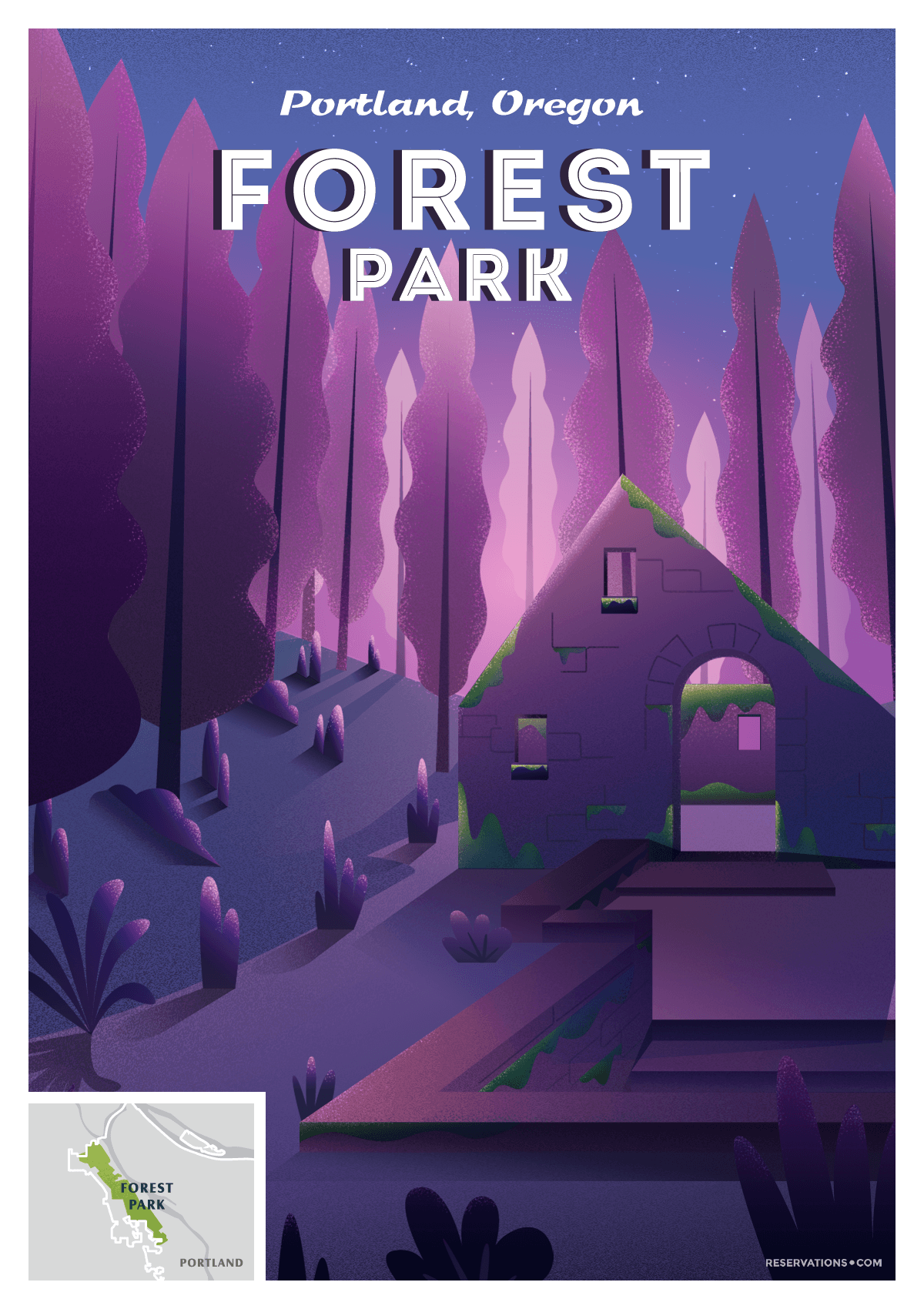 You wouldn't know that solidified lava forms the base of this dense, mysterious forest sanctuary. Situated at an angle, on the northwestern edge of Portland, the park embodies what the locals love. It's full of brimming lakes, waterfalls and other natural wonders. 
Don't be startled if total strangers offer you a friendly "Hi!" as you're hiking along. It's a thing. 
14. Ahupua'a O Kahana State Park – Honolulu, Hawaii
Size: 5,229 acres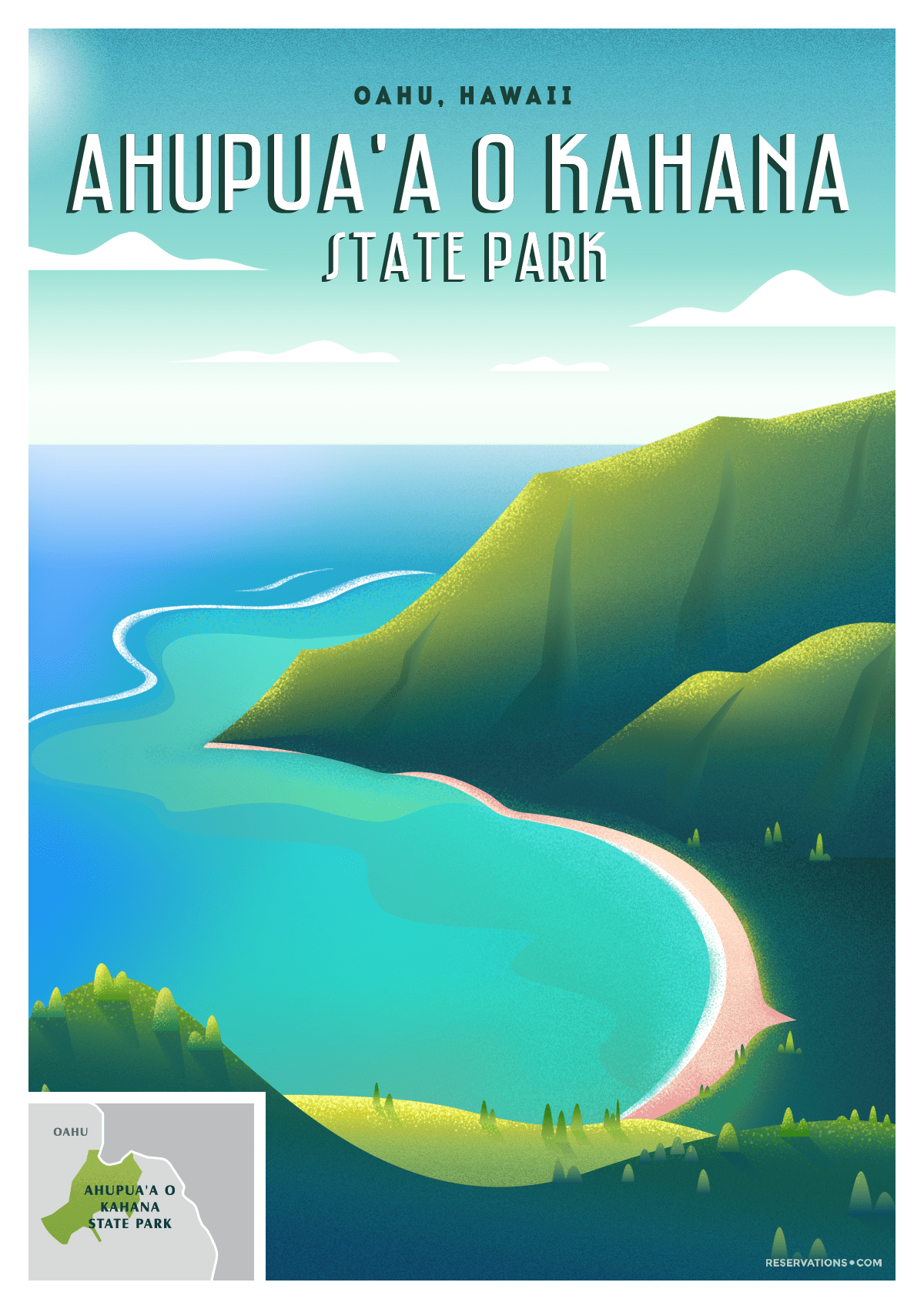 Hawaii is already an absolute oasis, but this Ahupua'a wedge of the Kahana valley is one of the most private and isolated ones. You won't believe you're only 26 miles from bustling Honolulu.
From the Kahana Bay up to the peak of the Pu'u Pauao, this fertile valley preserves Hawaiian cultural traditions within its original cultural landscape. It's also one of the wettest spots on the island. Exactly why it once was a thriving fishing and farming community.
Now the park acts as a preservation reserve just as the neighboring, adjacent Oahu Forest National Wildlife Refuge. Except, here, in this "living park" families honor and guard the traditional Hawaiian lifestyles.
13. William B. Umstead State Park – Raleigh, North Carolina
Size: 5,571 acres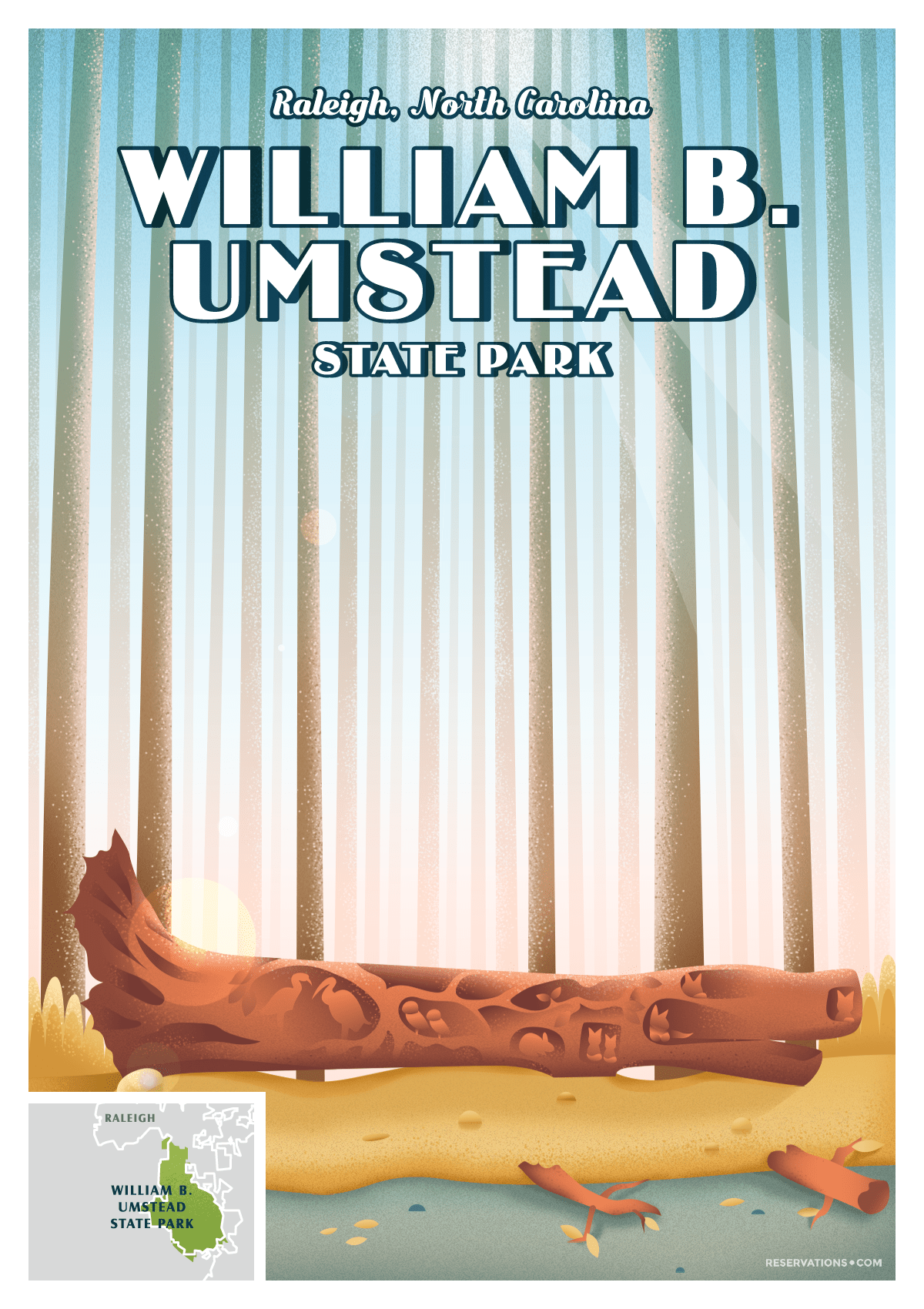 Once home to bison, elk, bobcats, and wolves, this forest is a wild escape. While those beasts aren't common anymore, you can find harmless forest art on fallen trees as well as more dangerous black bears and black widows. 
Just Southwest of Raleigh, the William B. Umstead State Park is a popular destination for those in and around the Triangle Area. The oasis of green is an escape for all ages, for families, campers, and nature lovers. Bikers can even catch some air on the mountain biking trails or fisherman can cast a line to catch a bass, bluegill or crappie in one of the parks 3 lakes. 
12. Jefferson Memorial Forest – Louisville, Kentucky
Size: 6,011 acres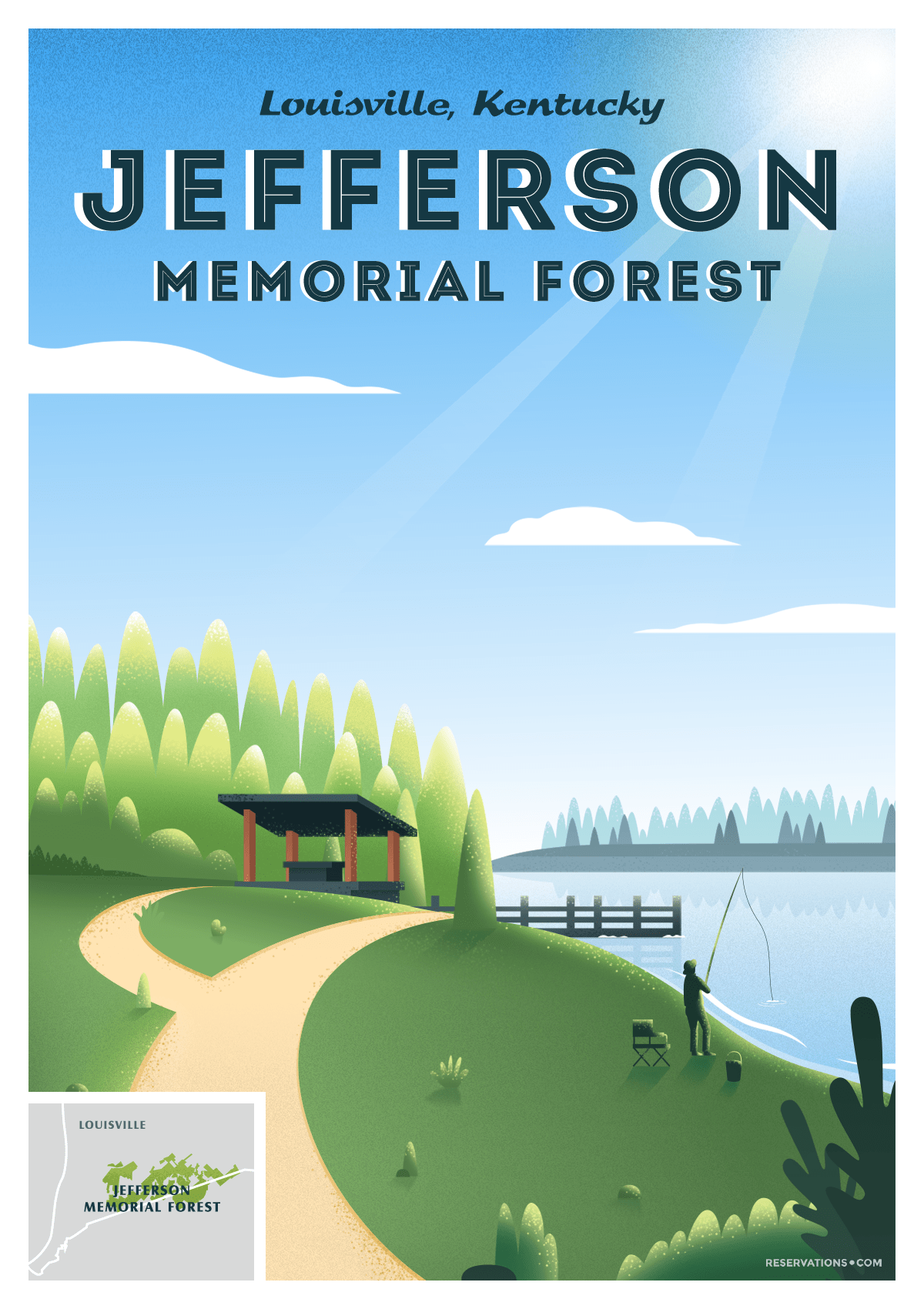 In the southernmost part of Louisville, this scenic and mostly untouched park is part of a unique geographic line. This line draws a border between the Bluegrass and Pennyrile regions of Kentucky.
Better known as the Knobs region, it's where you can find The Jefferson Memorial Forest. It is characterized by isolated, conical knobs (not to be mistaken for hills) up to hundreds of feet high. Sometimes mistaken for hills, these towering mounds are a very different kind of geologic formation. They are formations of flat limestone held up by steep shale deposits, evidence of the 360 million year history when the region was covered by an ancient sea.
11. Mission Trails Regional Park – San Diego, California 7,219
Size: 7,219 acres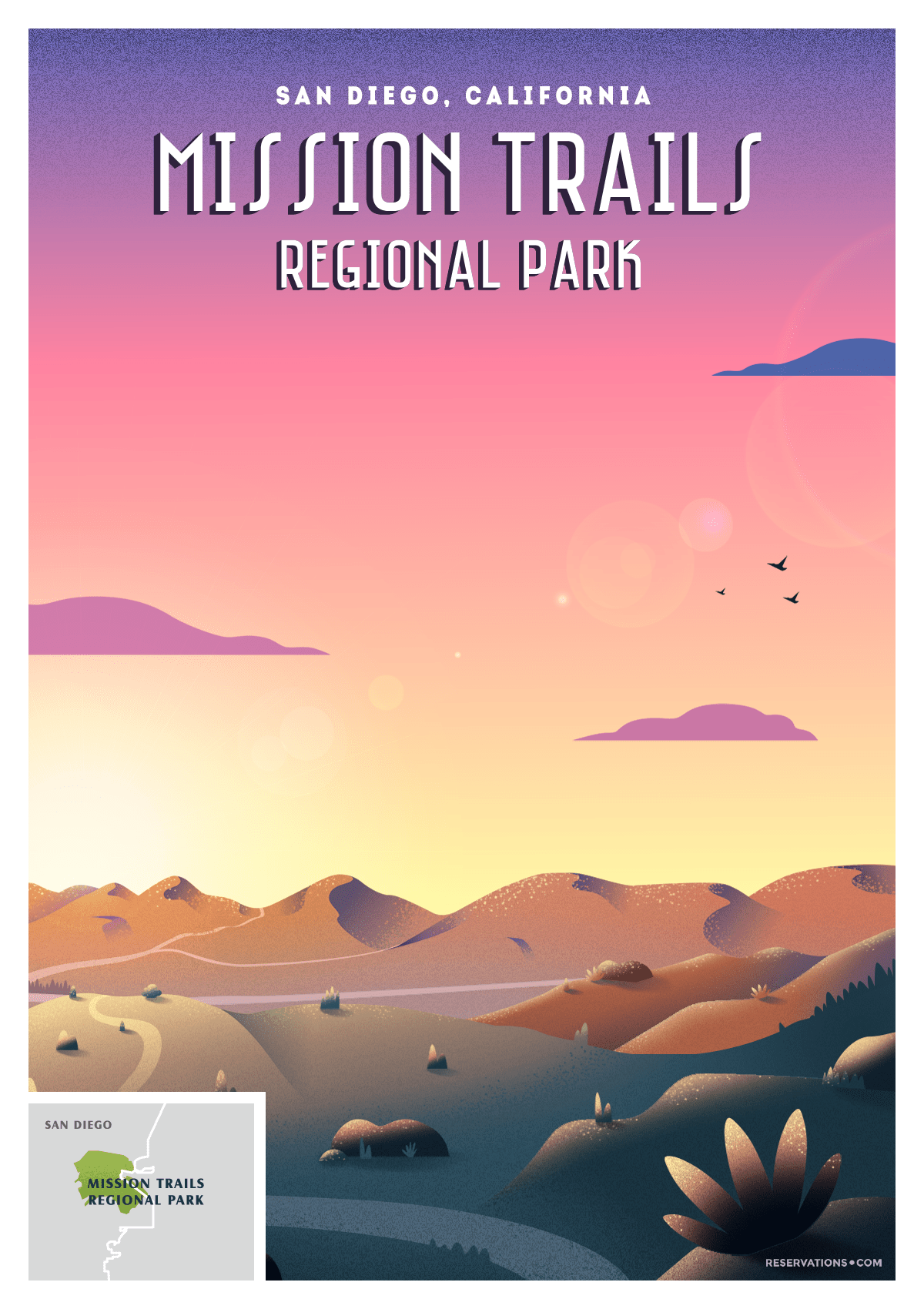 Much like the Mediterranean shrubland in Greece and Southern Italy, the terrain in Mission Trails Regional Park can endure the heat. 
To get up to great heights there is a 5-peak challenge to climb Cowles Mountain, Pyles Peak, Kwaay Paay Peak, South Fortuna, and North Fortuna. Cowles Mountain is the highest point in the San Diego city limits. The most popular trek is the Cowles Mountain Trail, which brings travelers up to a 360-degree panorama of San Diego County.
Many visitors also like to hike to the impressive dam constructed for Mission San Diego de Alcala. Completed in 1815, the 244-foot long, 13-foot thick, 13-foot wide stone and cement dam ensured that the mission padres had a constant supply of freshwater. 
10. North Mountain Preserve – Phoenix, Arizona
Size: 7,500 acres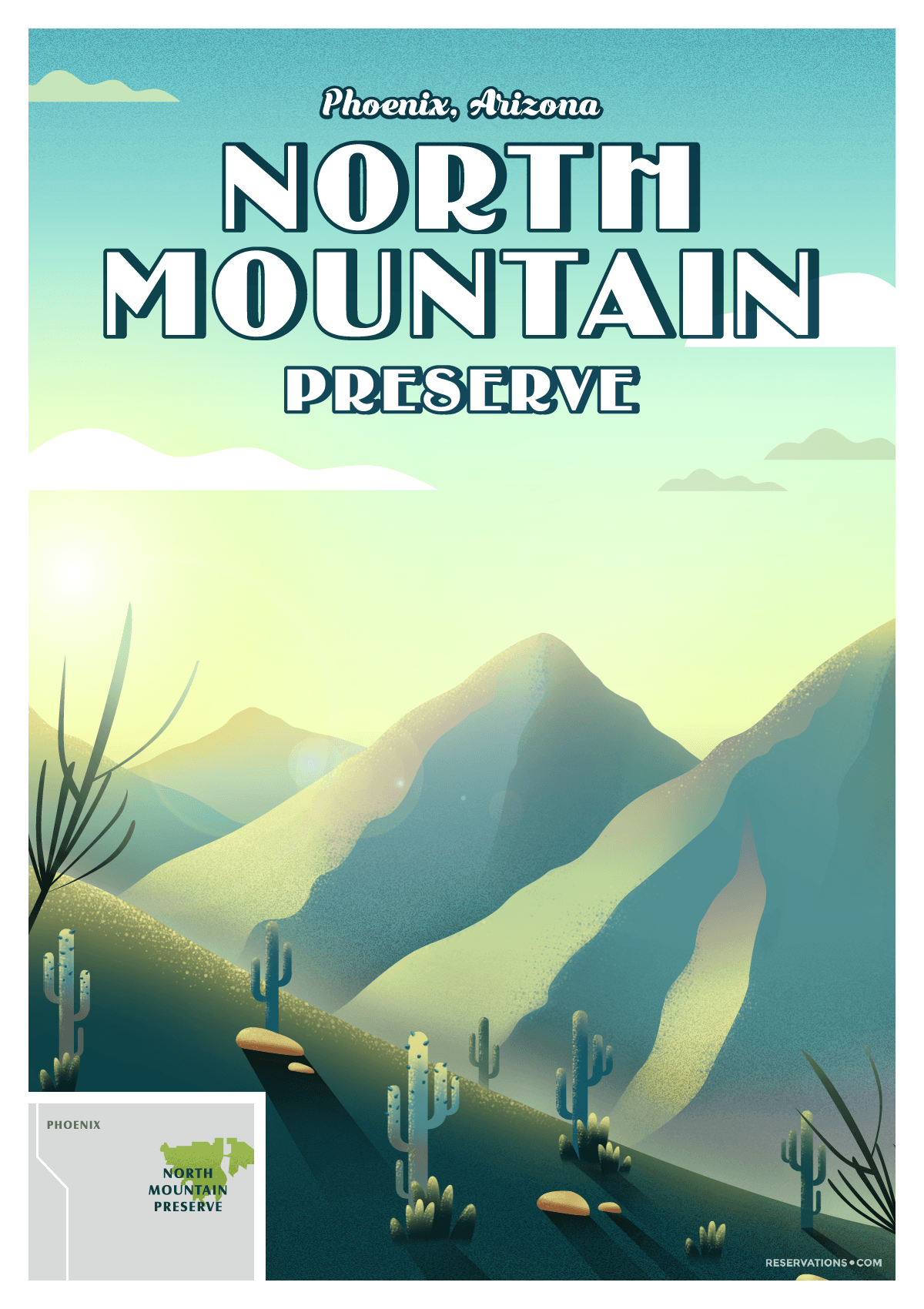 Situated just north of Phoenix, you can climb two main summits into the Sonoran Desert of the North Mountain Preserve. You might spot Arizona's own Wile E. Coyote and Road Runner speeding by as you hike these dusty trails.
Take a peek into the history at The North Mountain Visitor Center. It's full of details and exhibits about Hohokam petroglyphs, abandoned mines and desert wildlife of every kind.
The Sonoran Desert is home to one of the most famous silhouettes. It's the trendy saguaro, the one that embodies that most famous cactus shape. An average species will grow to have 5 arms. These tree-like beasts can live up to 200 years old, have more than 50 arms and the tallest recorded cactus stood at 78 feet tall.
9. George Bush Park – Houston, Texas
Size: 7,800 acres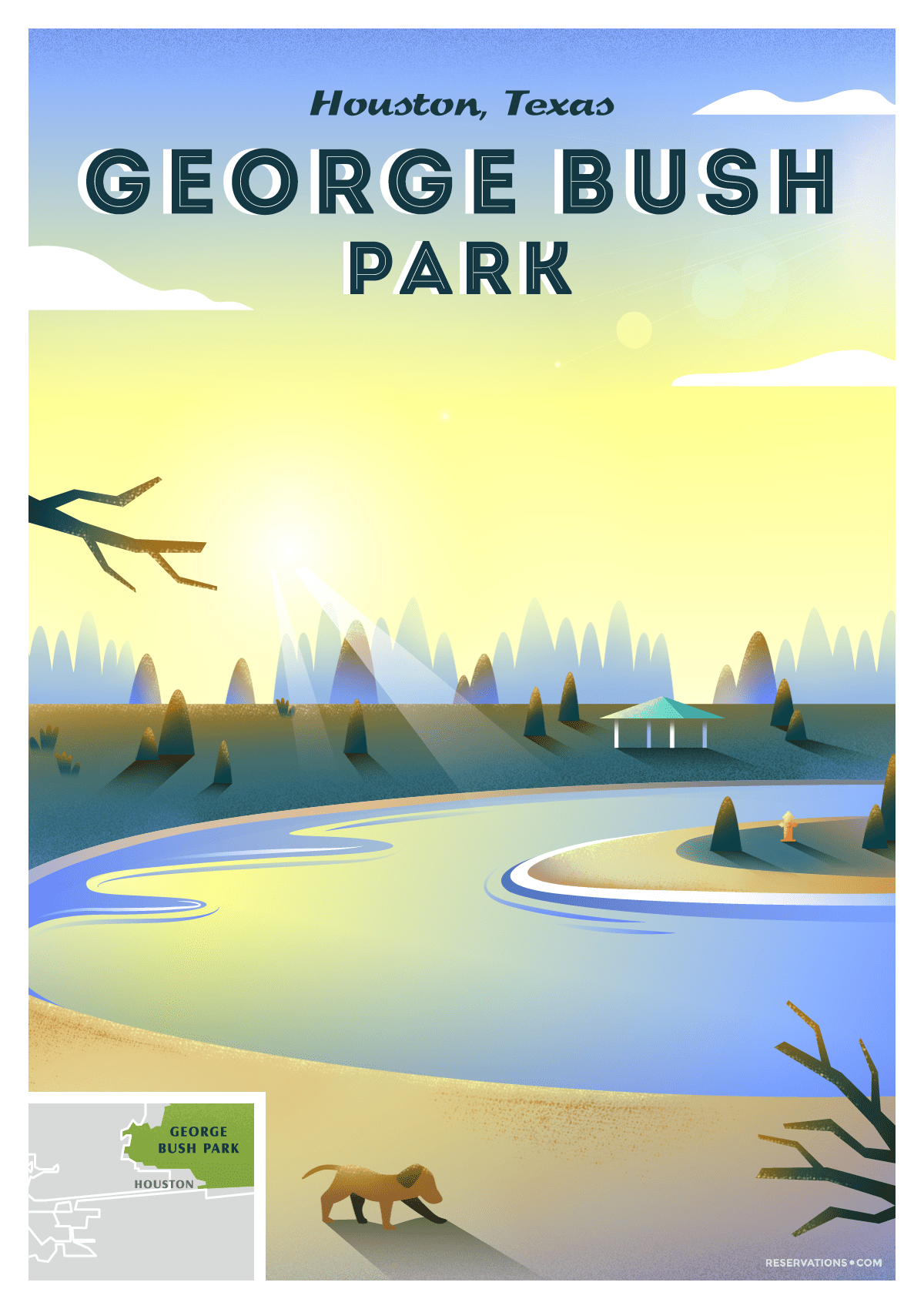 Designed as a floodplain for Buffalo Bayou to spill out into during the flood season, in other seasons this park is full of lush forests, green prairies, and marshy wetlands. 
With an entire system of trails running up and down through the nature park, it's easy to bike, run, or even ride horseback for miles. 
Practically floating, "The Boardwalk" is a wooden bridge crossing the bayou where you can observe the Bayou's natural beauty. Sometimes you can even spot an alligator slinking along in the swampiest of spots. 
8. Timucuan Ecological and Historic Preserve – Jacksonville, Florida
Size: 7,870 acres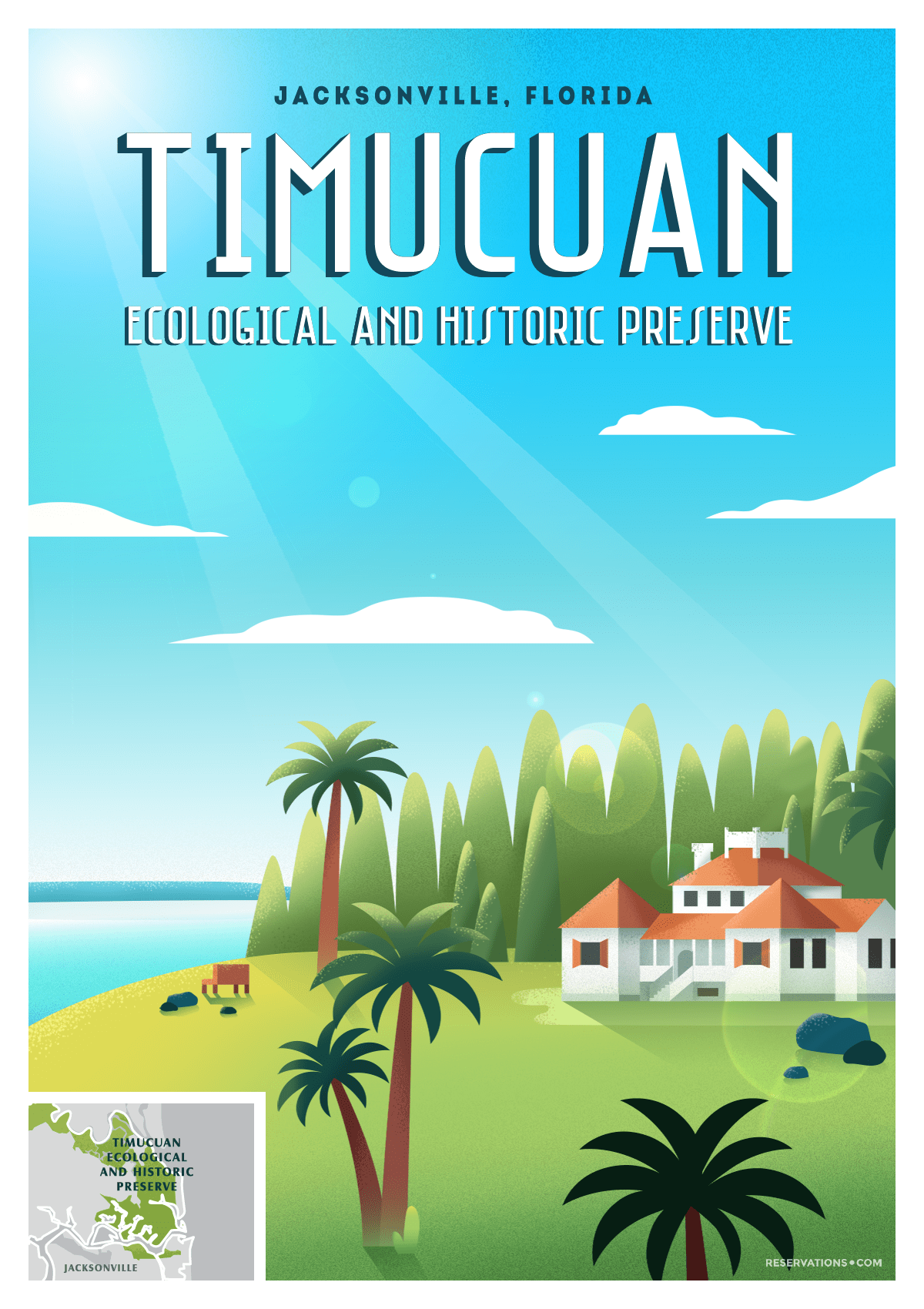 The tall Timucua native tribe inhabited these salt marshes and dunes of East Jacksonville as far back as 1100AD. Spanish explorers were astounded at their height, an average of 4 inches more in stature. Perhaps their diet of alligators, corn (maize), and berries were the difference. 
Unfortunately, when the colonists arrived, so did the future of this tribe. History fans will enjoy the storied trails that travel through the past. The preserve's history includes sites from the initial colonial French presence to the Kingsley Plantation.
For a taste of Minorcan Clam chowder, you can try a regular ol' fish shack: Singleton's Seafood. They cook up a tomato-based, herbal stew significantly different than any other chowder. How? Using a local rarity: the Datil pepper.
7. Cary State Forest – Jacksonville, Florida
Size: 8,322 acres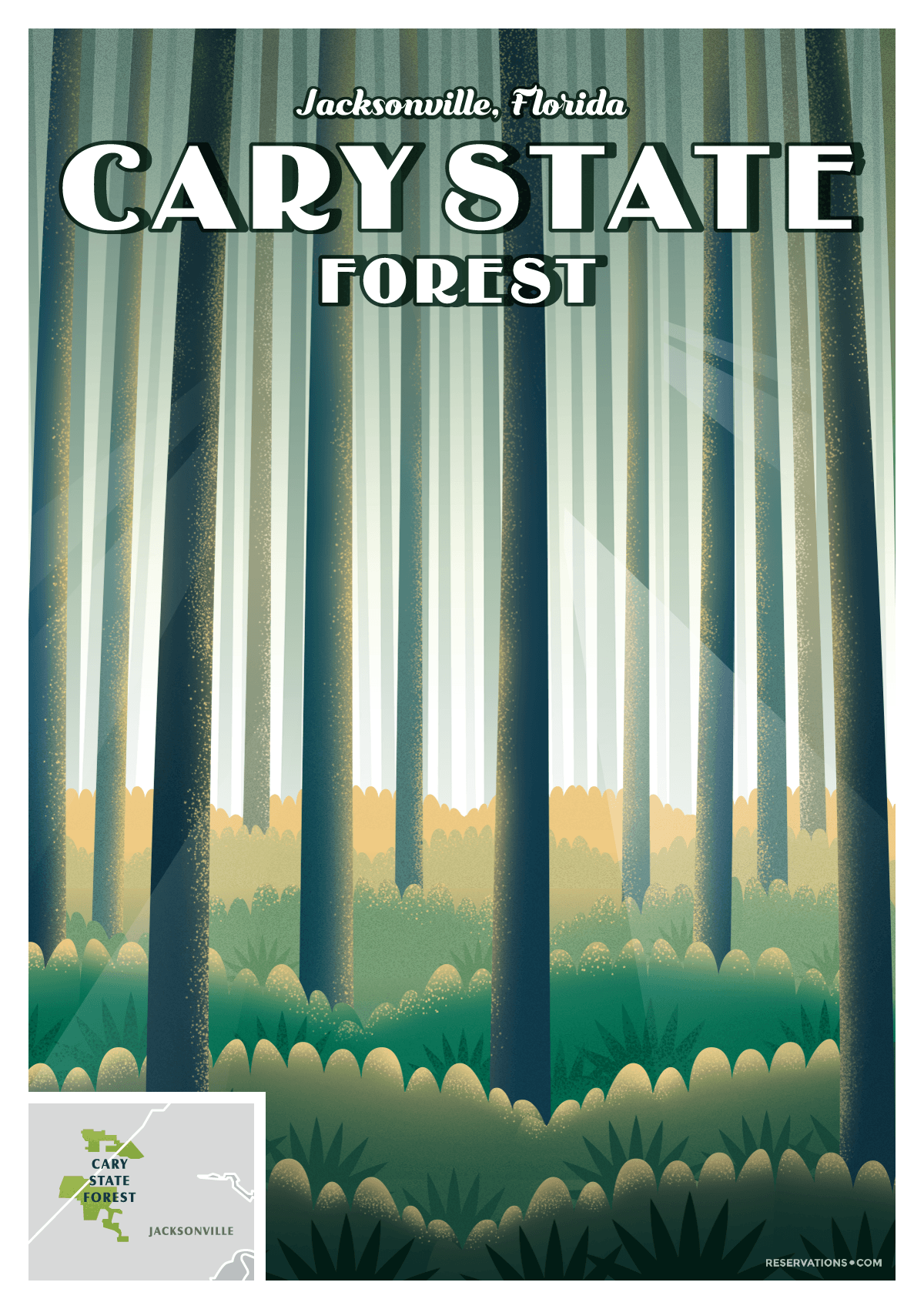 Who would have thought that just a few miles West from the urban center of Jacksonville, you could find a colorful and dangerous population of carnivorous plant species? In Cary State Forest, you can see first hand the way pitcher plants lure in unsuspecting prey. We're not talking small bugs either, these plants can grow up to almost 5 feet tall.
The dramatic, diverse and colorful array of vegetation and wildlife is untamed. The likes of which you could only find on remote islands or in tropical ecosystems.
6. Topanga State Park – Los Angeles, California
Size: 8,873 acres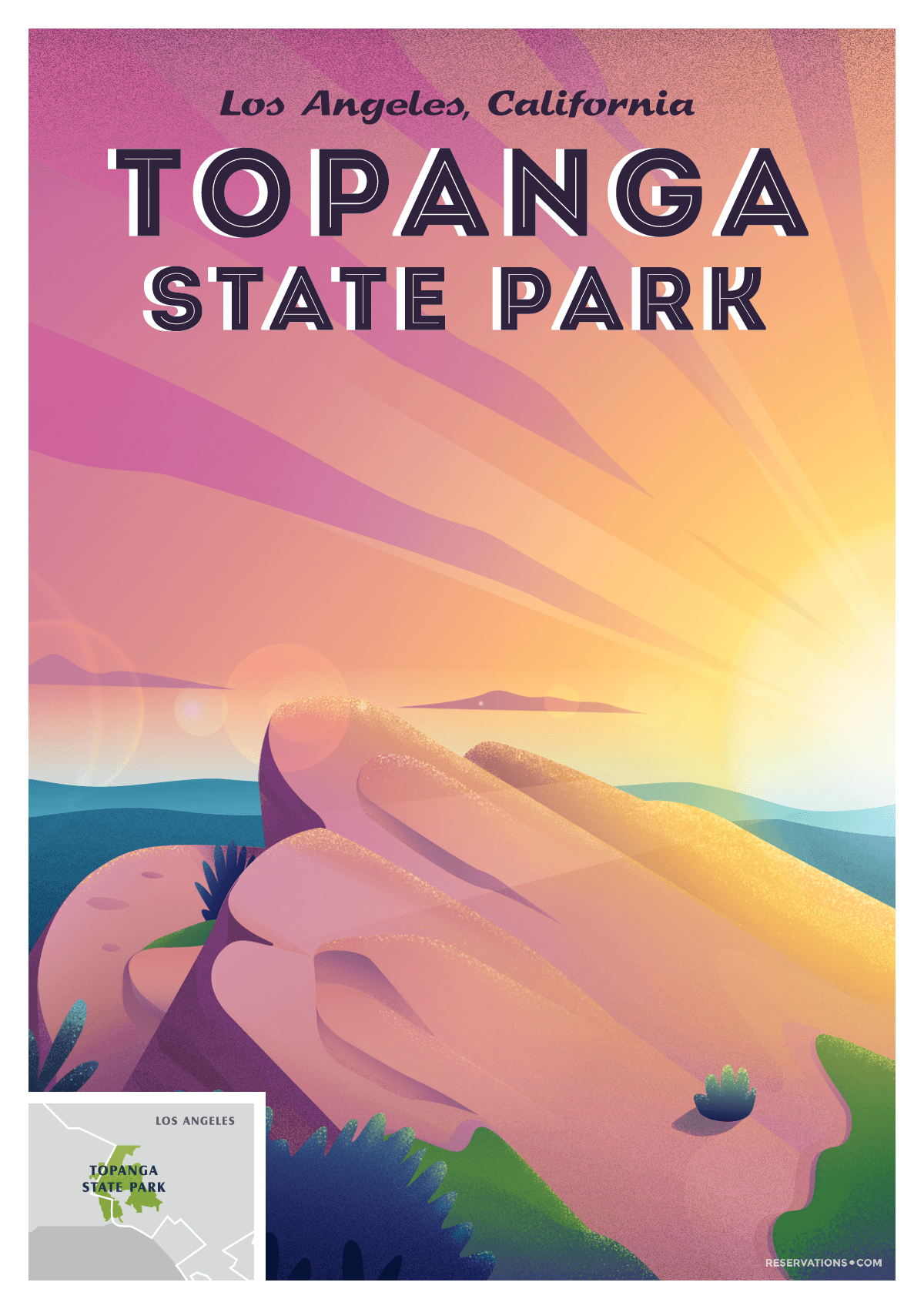 Topanga State Park wasn't named after a main character in Boy Meets World. Actually, it's an old, native Shoshonean word meaning "above." Within the cliffs of the Santa Monica Mountains and the Los Angeles city limits, this park provides top of the world views looking down at the Pacific Ocean, just as you would think- from above.
Since the 1920s, the canyon area has been a popular weekend escape for Los Angeles residents. Though, it wasn't until 1964 that the surrounding land officially became a park. Now, as they did long ago, creatives continue to retreat into the Topanga canyon to thrive in the soft, enchanting hills. By the same name, the community of Topanga is well known for its unique and eccentric artistic vibes. Think: a wall of recycled sculpture-art, a dadaist vintage shop or skeletal shrine to the mystery surrounding the death of Canned Heat band member Alan Wilson.
5. Cullen Park – Houston, Texas
Size: 9,270 acres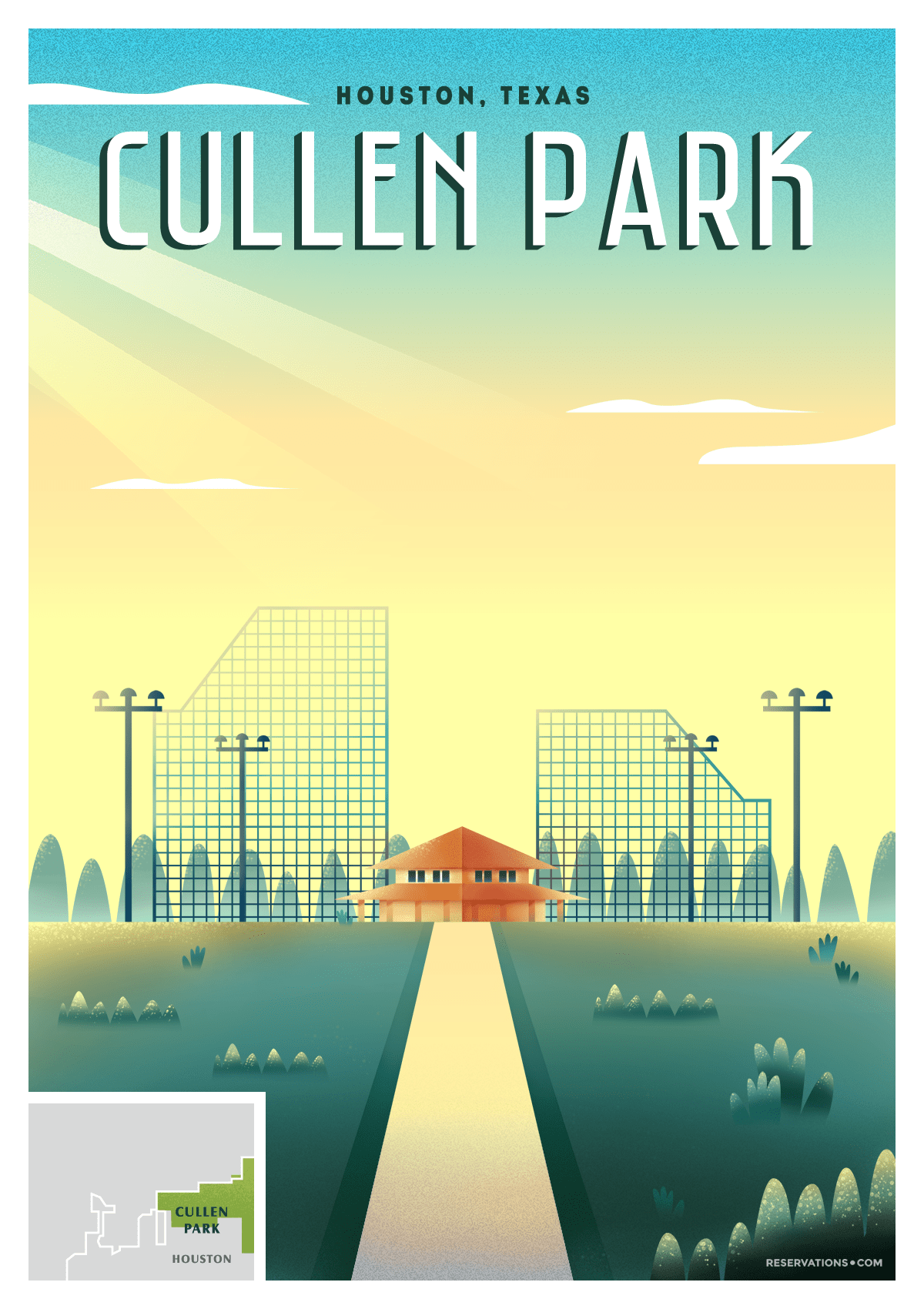 Originally, this area was known as the Addicks Reservoir. The location was engineered to retain runoff from storms that would otherwise flood area roads, homes and businesses. However, thanks to a donation from The Cullen Foundation and City Council approval in 1973, it also serves as a multi-faceted recreation park with developed trails, an archery range and more. 
In 1986 for the U.S. Olympic Festival, Cullen Park became home to the Alkek Velodrome. The impressive 333-meter track is popular with local cyclists and is host to various national cycling events.  
If you didn't know, it sure does get hot in Houston. So, another feature is the friendly HEB Splashpad for the young and old. And if you don't know HEB, make sure you visit one if you're in Texas. It's an icon. 
4. Honolulu Watershed Forest Reserve – Honolulu, Hawaii
Size: 9,951 acres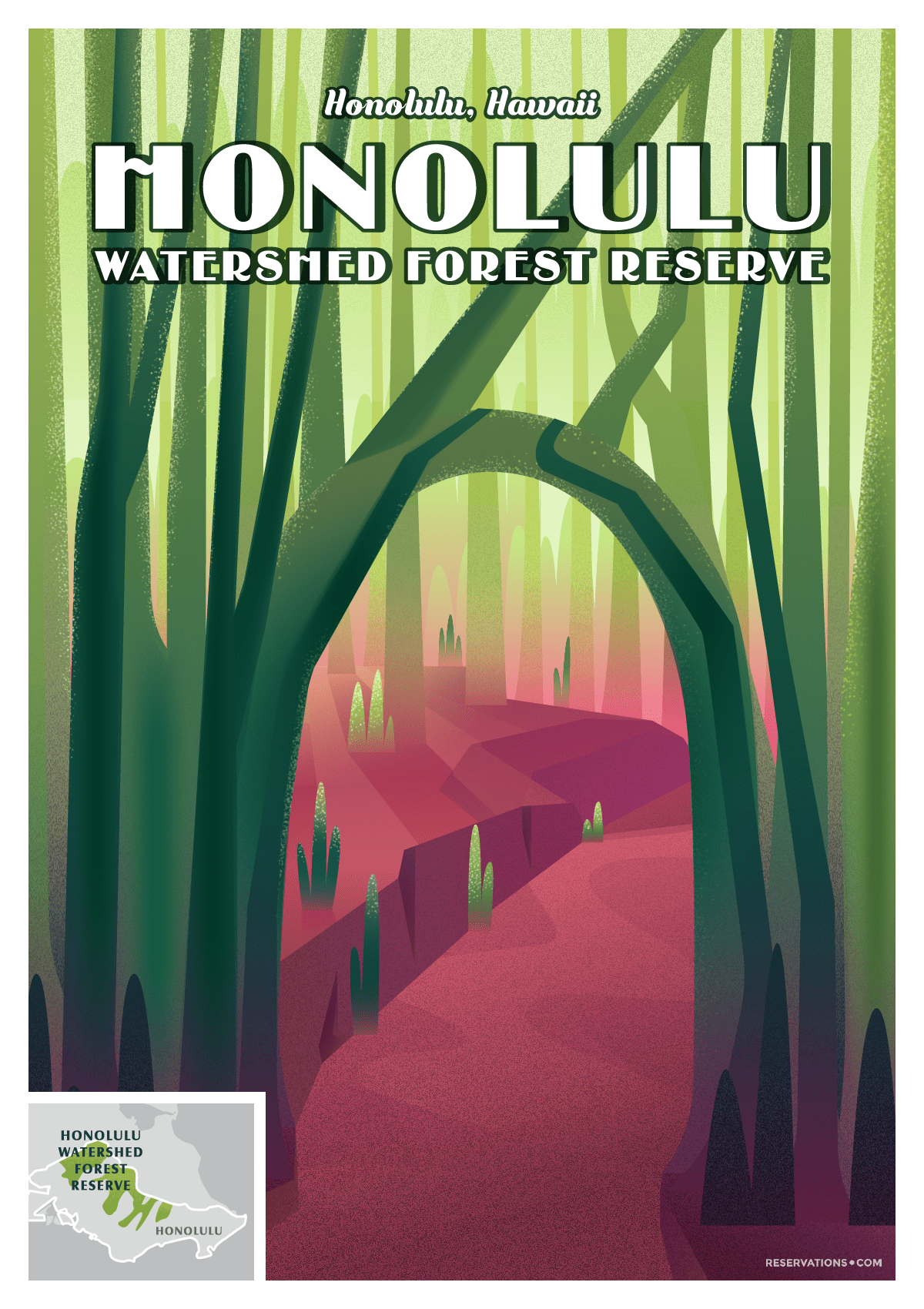 This otherworldly tropical city park is a bamboo and waterfall paradise. There are plenty of options for serene hikes in thickets so dense the sunlight disappears. Right at the center of the reserve, you can climb to the summit of the Puu Pia Trail for views of Honolulu from above.
More famous, the 150 foot Manoa Falls is the same place Spielberg's Jurassic Park (1993) was filmed. Instead of dinosaurs, you can find a sweet-salty breeze carrying scents of guava and wild ginger and the splashing rumble of water falling.
3. Trinity River Project – Dallas, Texas
Size: 10,000 acres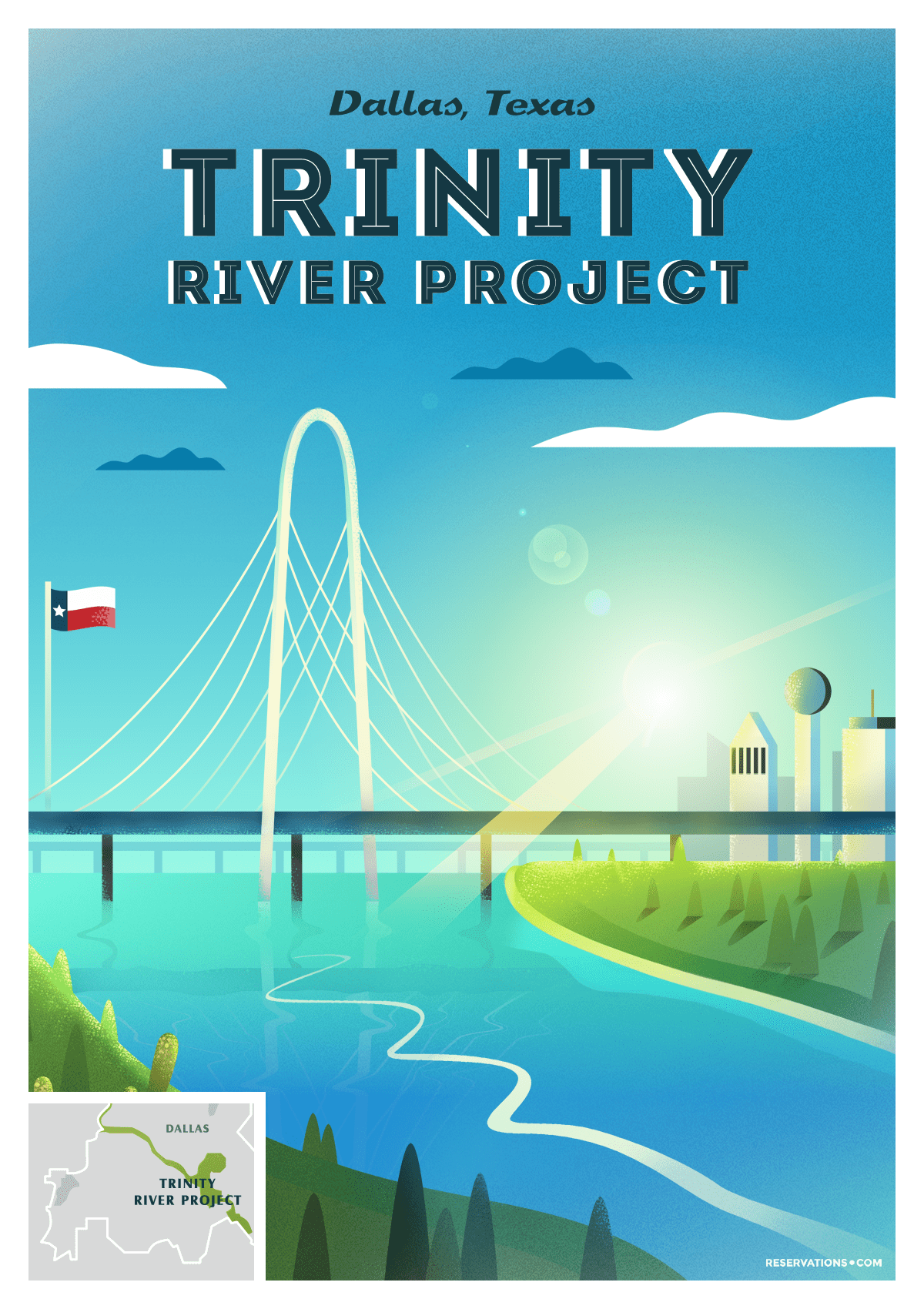 Famous for the same-name T.V. drama and for being home to the Texas State Fair, gleaming, urban Dallas might be the last place you'd expect to find a lush and thriving forest environment.
Even still, it is home to one of the last old-growth bottomland hardwood forests in this part of Texas. Giant Bur Oak, Cedar Elm, Cottonwood, Pecan, Post Oak, Live Oak, and Bois d'arc trees populate the forest. 
Perhaps the most important tree is the Texas Buckeye. This variety of the White Buckeye is not only the largest but only thrives when left undisturbed and left to grow in peace. However, take care to note that the shiny seeds are known to be toxic. So, just as they say, "Don't Mess With Texas!" We advise, Don't Mess With The Texas Buckeye!
2. Franklin Mountains State Park – El Paso, Texas
Size: 25,809 acres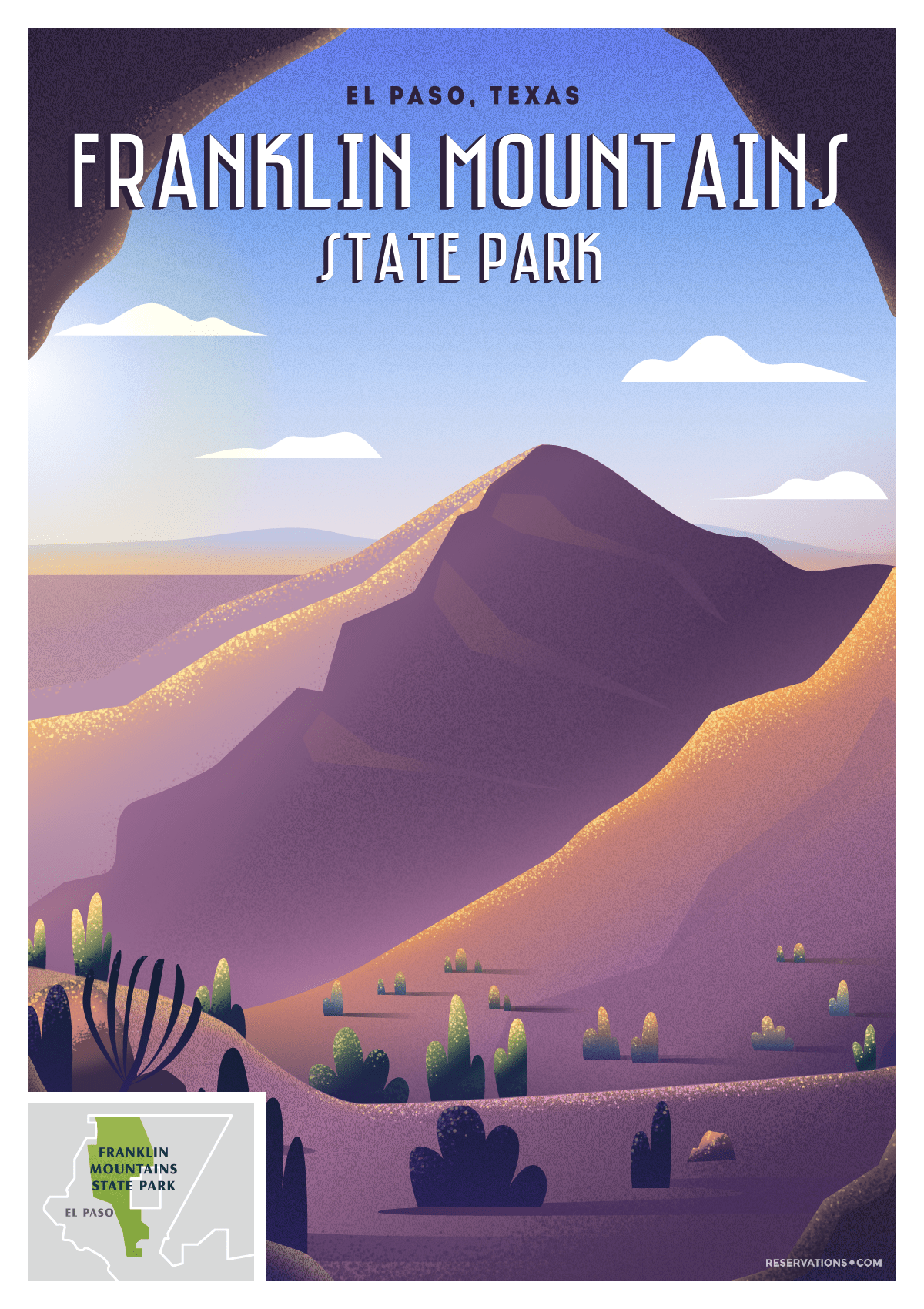 Climbing South of El Paso, the Franklin Mountains State Park stretches up towards New Mexico. Tilting and towering, this urban, high-desert mountain range is home to 470-million-year-old limestone and dolomite. It was also home to Native Americans for more than 12,000 years.
The highest peak in the range is North Franklin Peak, which reaches an elevation of 7,192 feet above sea level. The steep climbs reward with impressive views of the lowlands from those rusty cliffs. Even more impressive, the geological break of the Rio Grande between the United States and Mexico.
So, it's no wonder this outback park, full of spiky yucca and porky barrel cacti, provides a Texas-size tract of wide-open space to explore. After all, everything is bigger in Texas.
1. Chugach State Park – Anchorage, Alaska
Size: 464,318 acres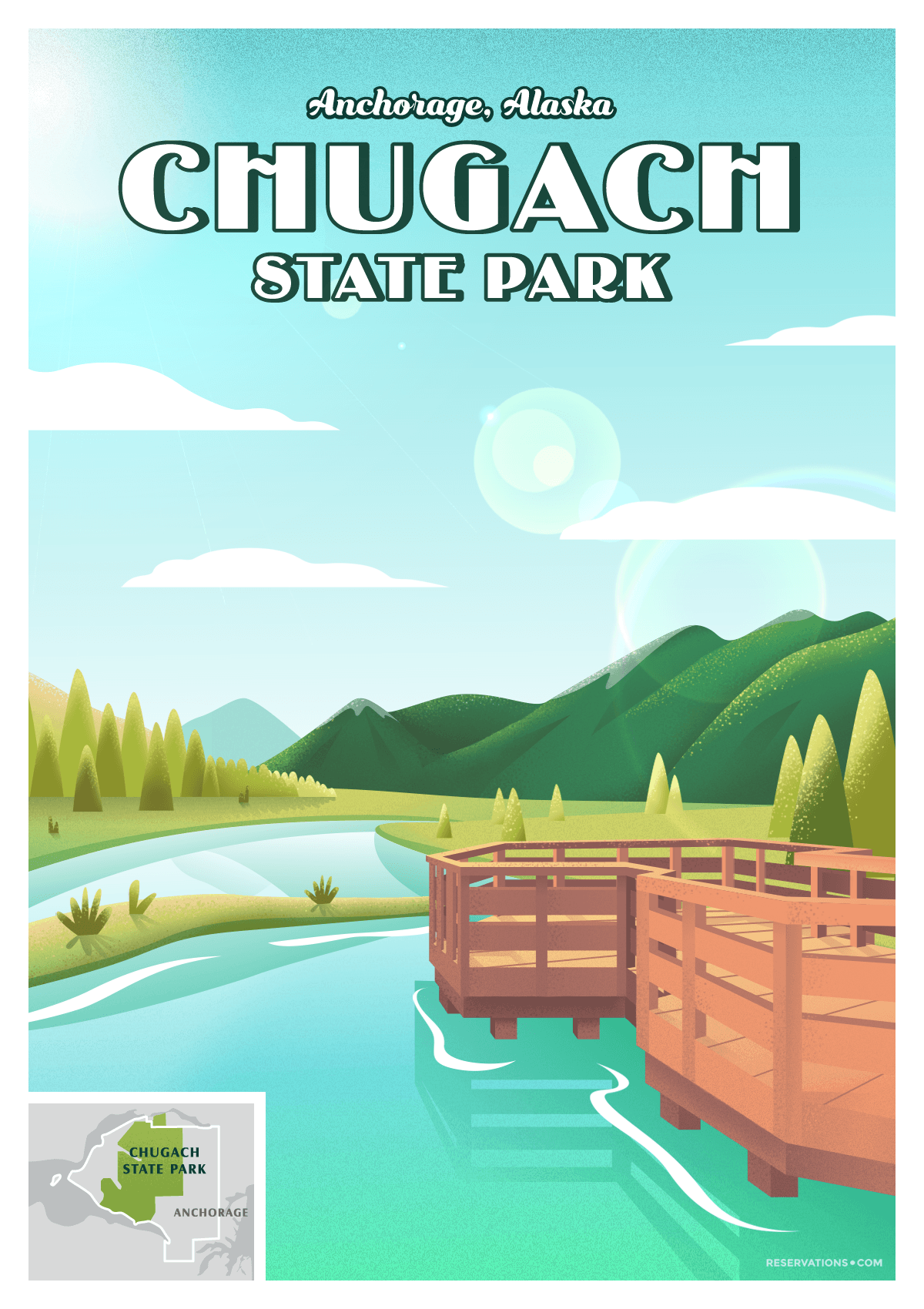 Chugach, pronounced "CHEW-gatch," has a little something for everyone. Not just the biggest city park (by a long haul), but this city park in Anchorage is one of the four largest state parks in America. It's practically a small country. In fact, it is bigger than 25 of the world's smallest countries. 
While there's no GDP measuring the economy of this nature refuge, the park is home to 9 distinct ecosystems and 45 species of mammals such as brown bears, moose, and migrating whales.
The park was primarily established in order to safely preserve the rugged and diverse geographic features of the beautiful Chugach mountains. It's nature's playground. And visitors can play there too. You can pick berries like the local bears or simply sleep under a thick blanket of stars. 
Note on parks: there are a variety of sources showing different park acreage and size rankings, this is our selection of some of the largest parks in the U.S. within city boundaries, not the absolute largest, though many of these are.