Hotels Near The Mercedes-Benz Stadium for Super Bowl
Super Bowl 53 is right around the corner! For those of you who are attending the game in Atlanta you are going to need a place to rest after an exhilarating day of partying and rooting for your team. We pulled some of the hotels from around the area that will put you right near the action for a short drive to and from the event.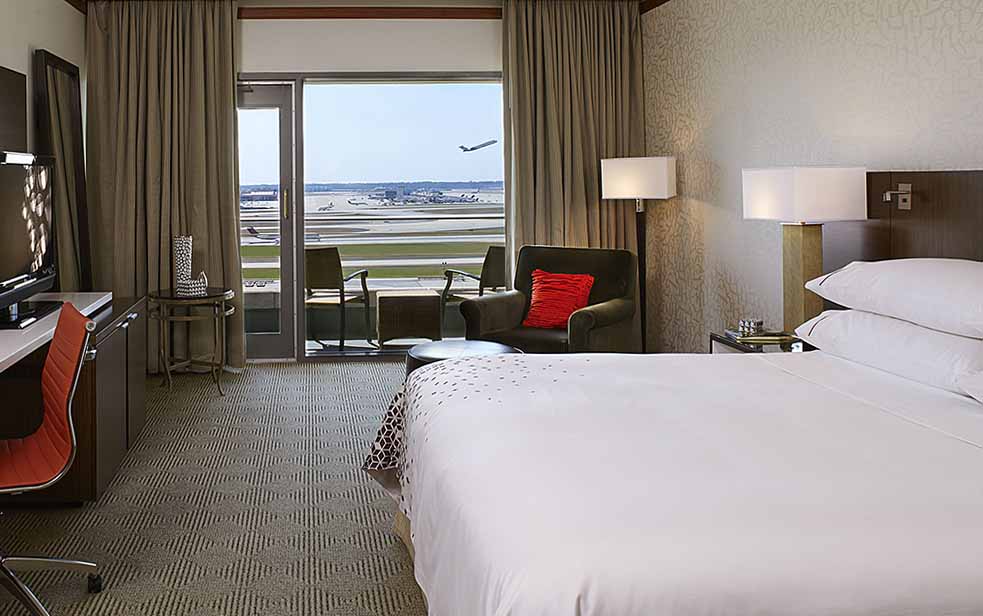 Just 8.2 miles away from the stadium, the Renaissance Concourse hotel is a great option for Super Bowl weekend. The 380-room hotel has both an indoor and outdoor pool. As well as a hot tub to keep the fun going or to soak away your sorrows depending on how the game goes for you.
The 186-room hotel is just 9.6 miles away from Mercedes-Benz Stadium. Bonus! The rooms have refrigerators in them to hold your pre-game and post-game libations. Always drink and drive responsibly!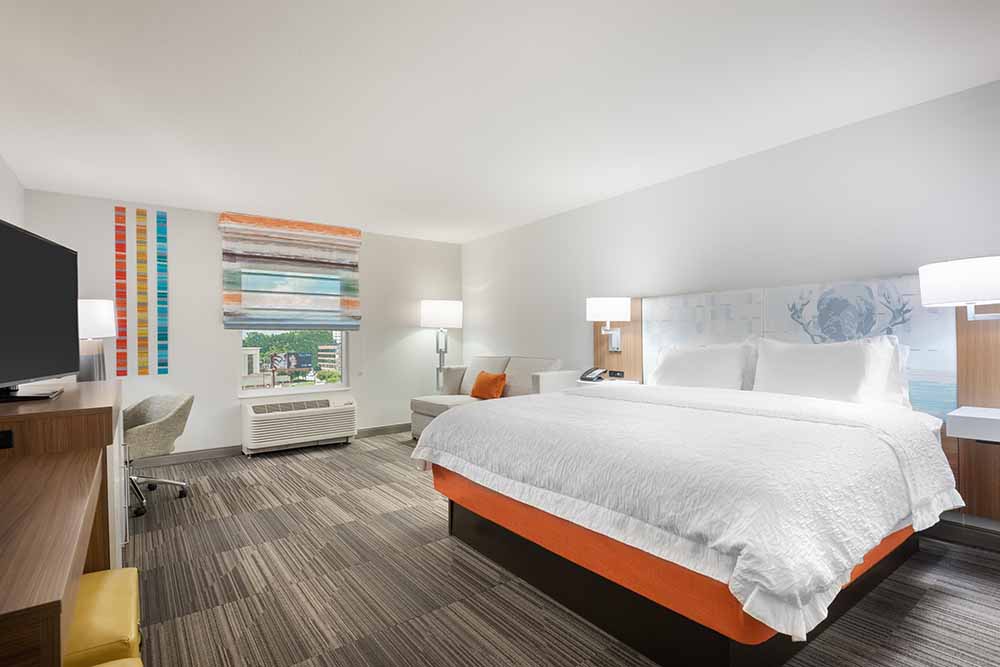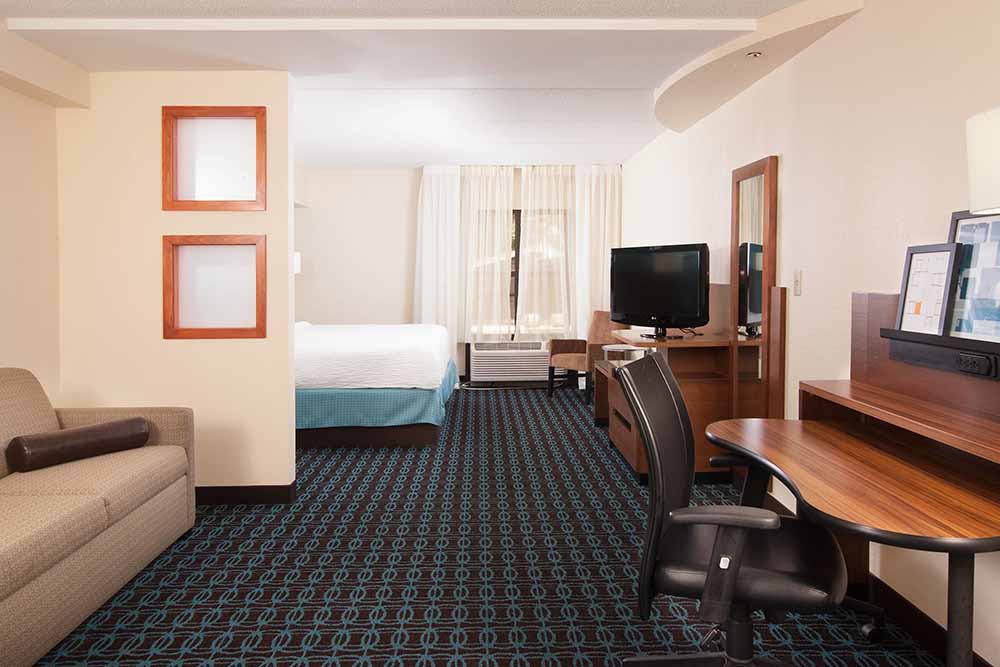 This hotel is a little further out at 11.1 miles away from the stadium, but still close for game day action. All of these rooms are furnished with sofa beds, so travel with friends to lower the cost for the weekend!
12.9 miles away from Mercedes-Benz stadium, this hotel has 87 rooms with free Wi-Fi access for your convenience and one and two bedrooms options.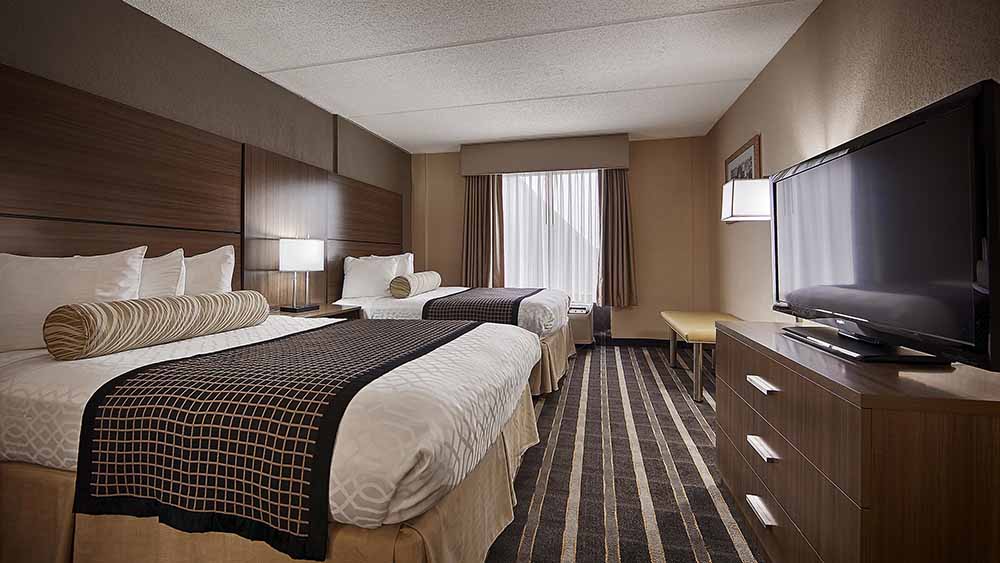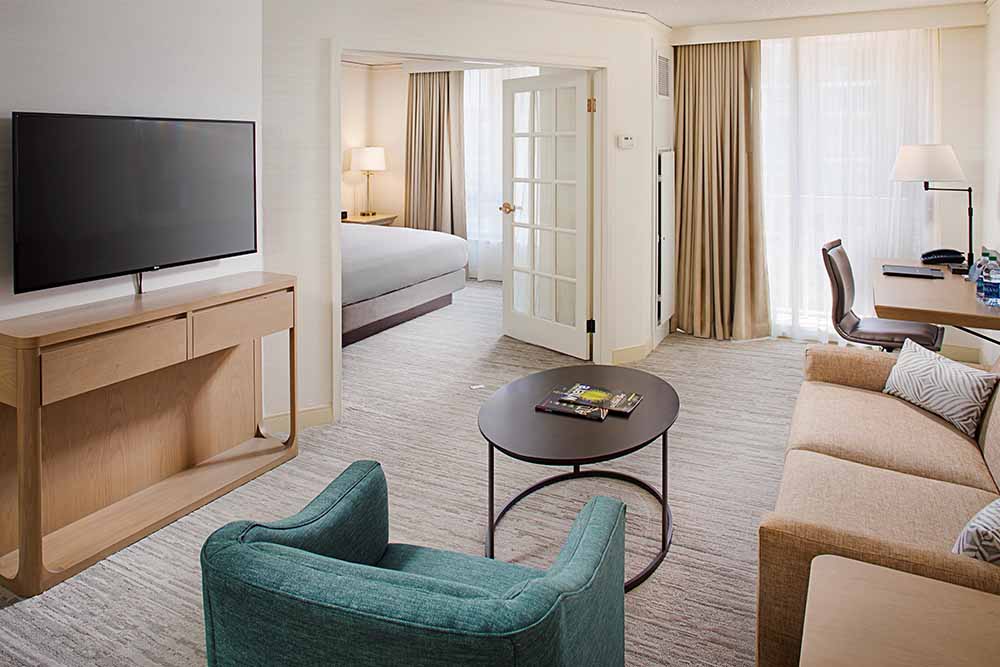 The Hilton Suites Perimeter is 14.2 miles away from the game day stadium, making it a cheaper option than some of the closer hotels. This hotel also features rooms with sofa beds making it budget friendly!
Hyatt Regency Suites Atlanta NW
Keep the party going into Monday morning at the Hyatt Regency Atlanta NW. Reserve your Super bowl stay here and enjoy an in-room refrigerator to keep your game day drinks cold and an iPod docking station and complimentary Wi-Fi.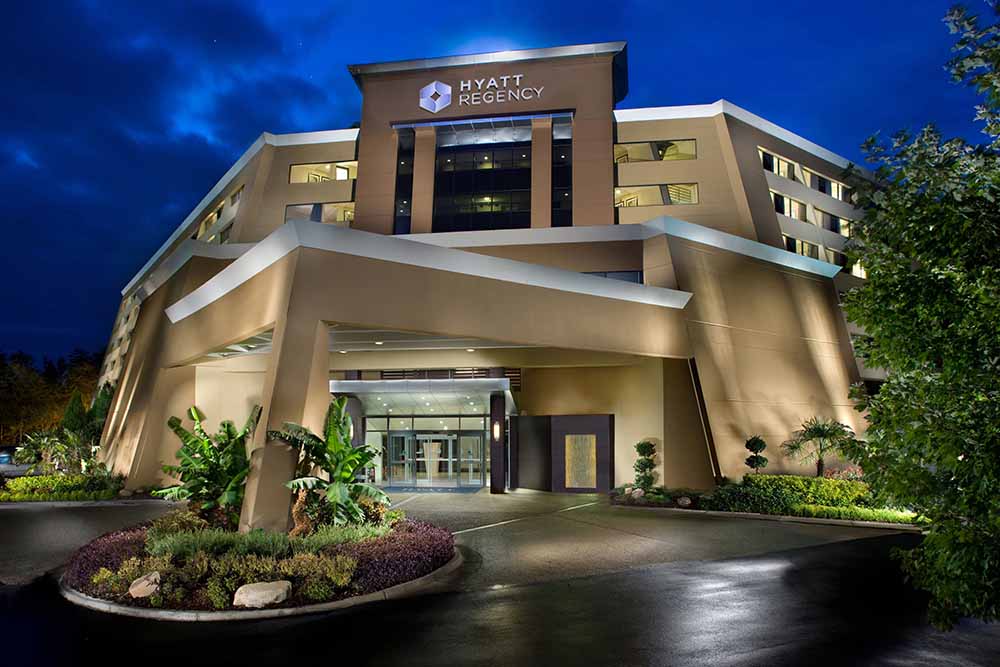 Stay at the Hawthorn Suites By Wyndham for a home away from home on Super Bowl weekend. These hotel rooms feature full size kitchens and a full-size refrigerator, making the 15.5 mile drive doable for the added convenience.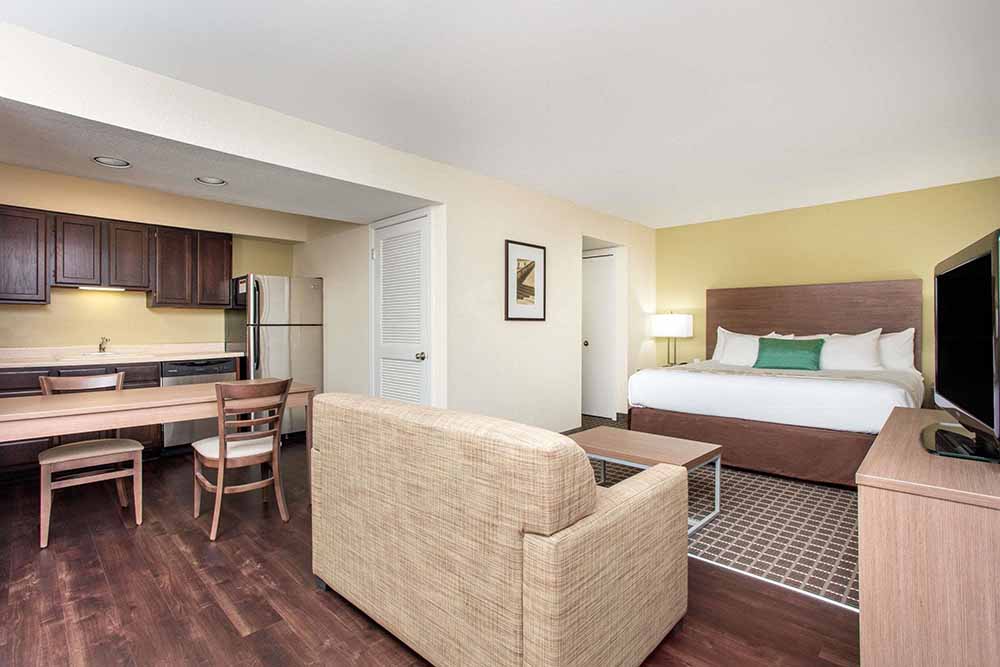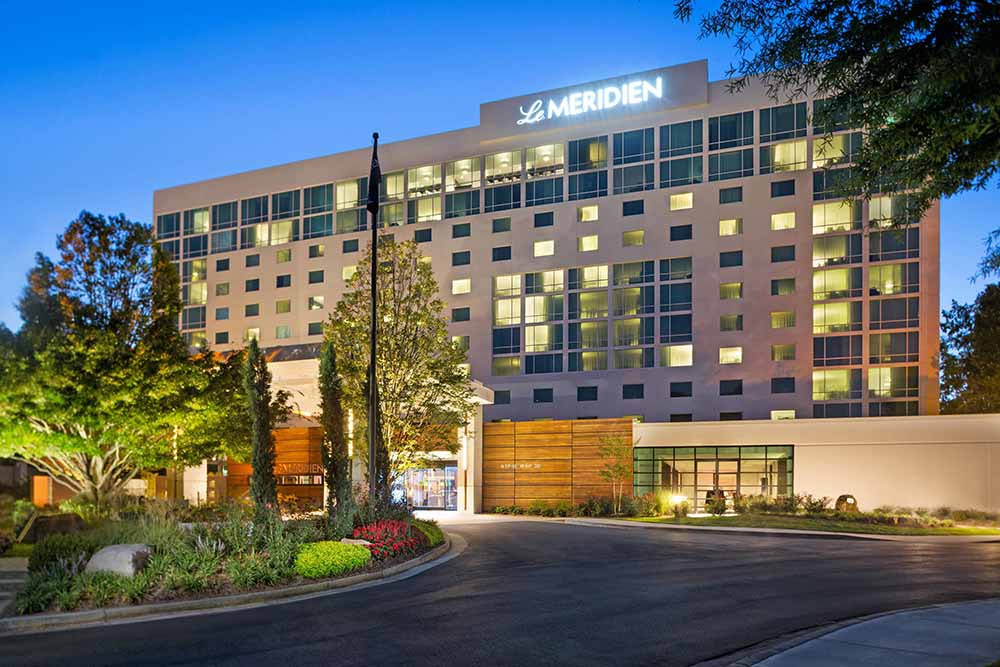 Le Meridien Atlanta Perimeter Center has a four-star rating on TripAdvisor and is 14.9 miles away from the stadium. The rooms have iPod docks and LCD T.V.'s for all your partying needs!
Further away from the stadium, this hotel is best for those travelers who are budget conscious. The 4-star TripAdvisor hotel slashes game day room prices almost in half and still provides complimentary Wi-Fi to its guests.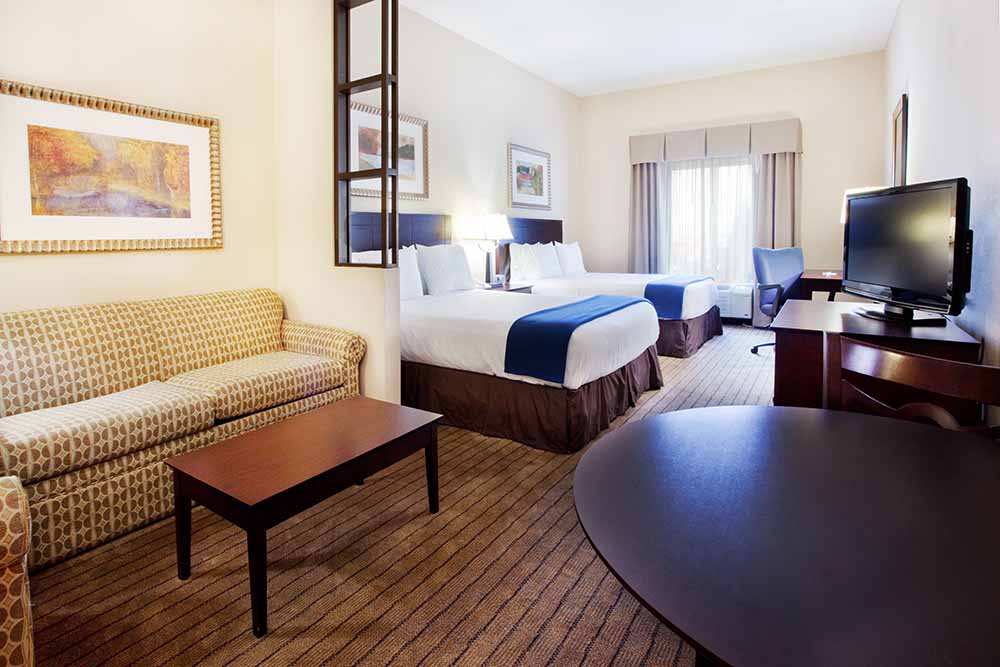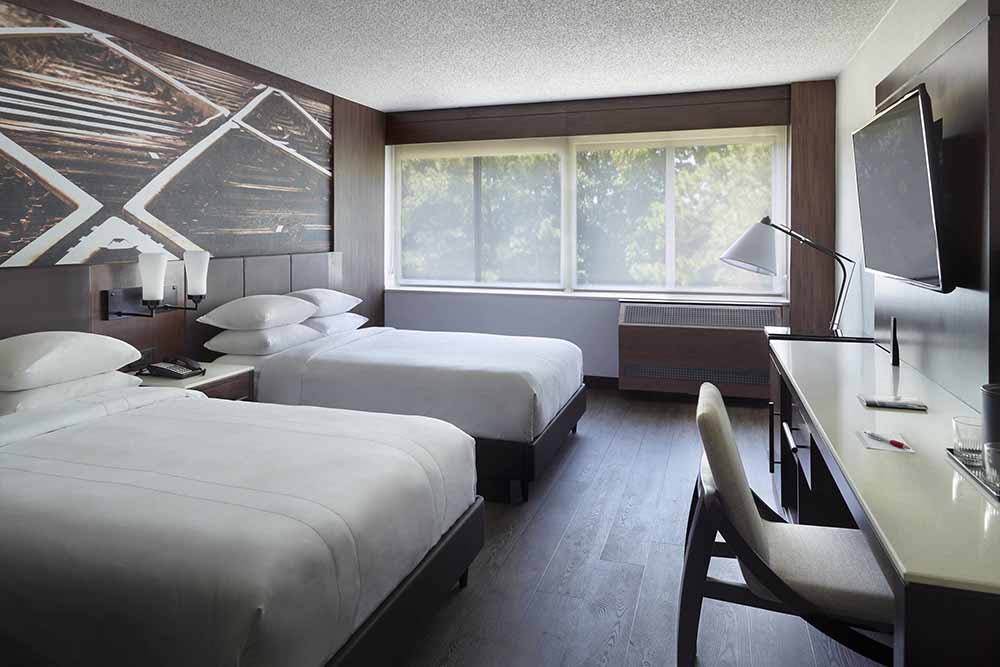 This hotel is the further away from the Mercedes-Benz stadium. The price per night makes it perfect if you are trying to spend your money on game day food, drinks, and memorabilia. The hotel also has a restaurant and bar for your late night food and beverage needs.