Hungry for adventure? Don't miss these 5 amazing destinations in the USA.
If you are the roaring adventurer archetype among travelers, and you like to pack a punch into your holiday for the memories, then follow this trail where it leads. Chances are you'll brush up close against the mighty and magnificent condor with its nine feet wingspan here. And if that doesn't happen, chances are something magical of the wild wild west is sure to rub off on you. Read on to know about some of best adventures you'll ever have.
Trek from North Rim to South Rim, The Grand Canyon National Park, Arizona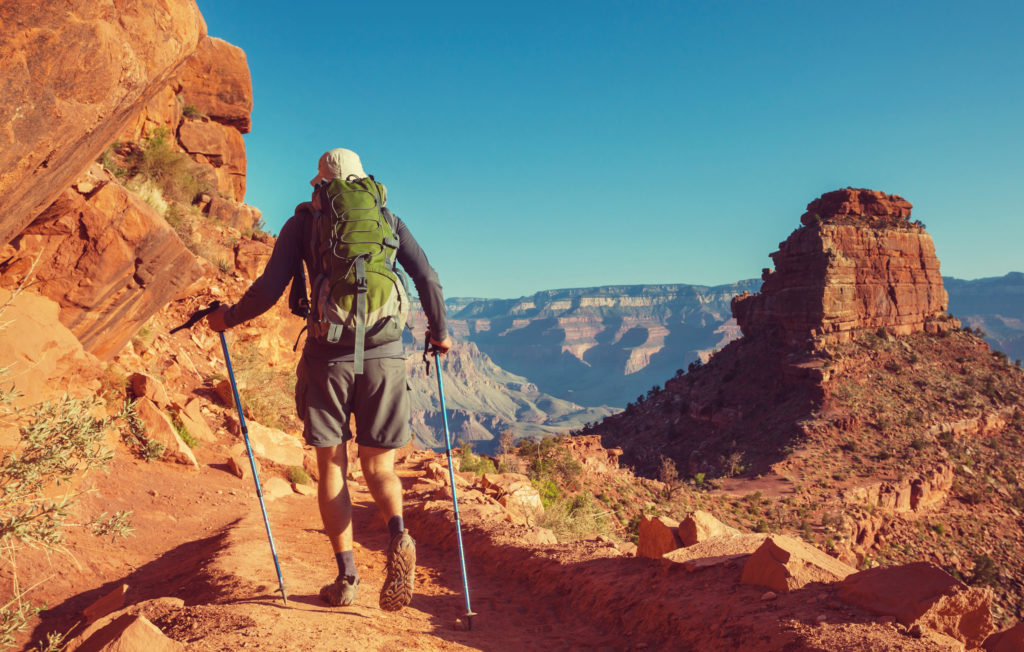 Number one in this trail is the unmissable Grand Canyon. Settle in any one of the campgrounds with your gear or in the dormitories and cabins in the North Rim. Then you can begin the spectacular 12-kilometre trek from this rim, plunge down into the Colorado River and see some of the world's oldest geological rock formations, as you climb over steep gradients towards a grand finish in the South rim.
Slot Canyoneering in Zion National Park, Utah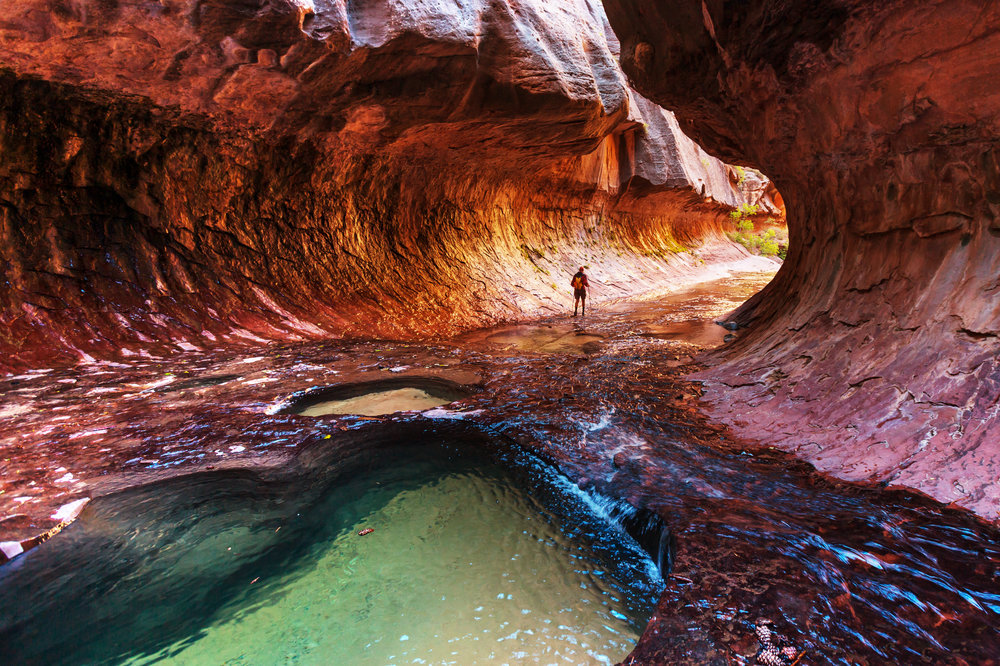 Herald the day with a shout into the face of one of the world's most breath-taking adventure spots in Utah. If twists and turns lure you, if each bend and curve excite you, then your tryst with a slot canyoneering experience is calling out to you. You'll be hiking through the orange canyon, scrambling for rock faces to hold, rappelling, wading and swimming through water. Your curiosity is sure to peak with every anticipatory beat of your heart.
Rock Climbing and Mountain biking in Boulder, Colorado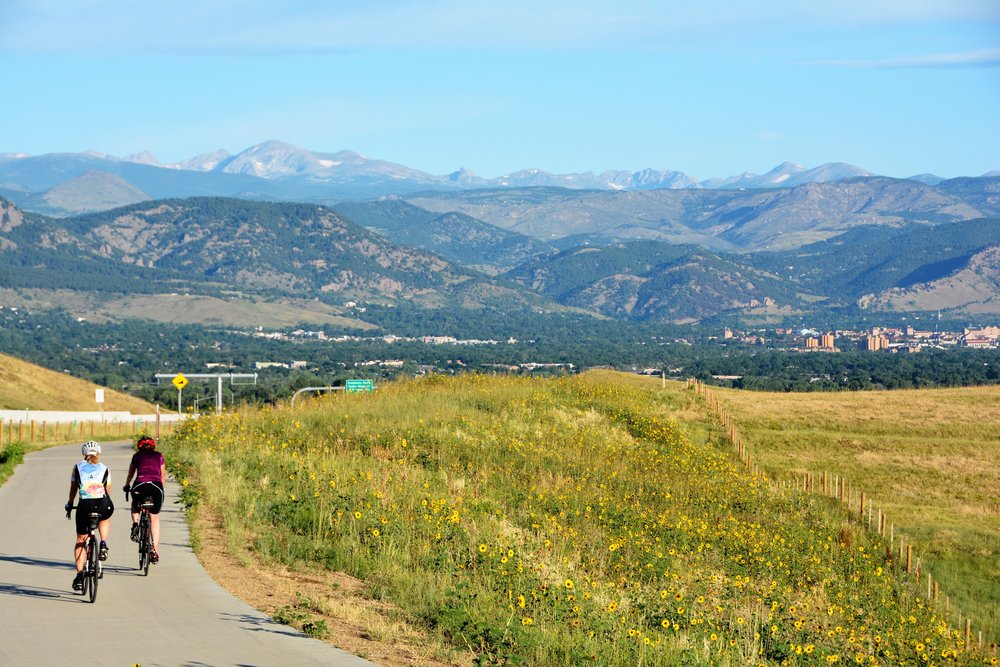 The experience of pure exhilaration lies in no less than 45,000 acres and 300 miles of rock climbing and biking terrain, through the hills of the Rocky Mountains. The world's top runners, cyclists and mountain climbers call this wilderness their home for a reason – there's so much beauty and so many activities to choose from to experience. Grab your bike and head for the rugged alpine trails along the Long Canyon trail, explore the unique rock formations at Flatirons and then, trail across Eldorado Canyon State Park in the south and onwards to Boulder Canyon in the west – they offer some truly riveting rock-clbing experiences.
Hot air balloon in Sedona, Arizona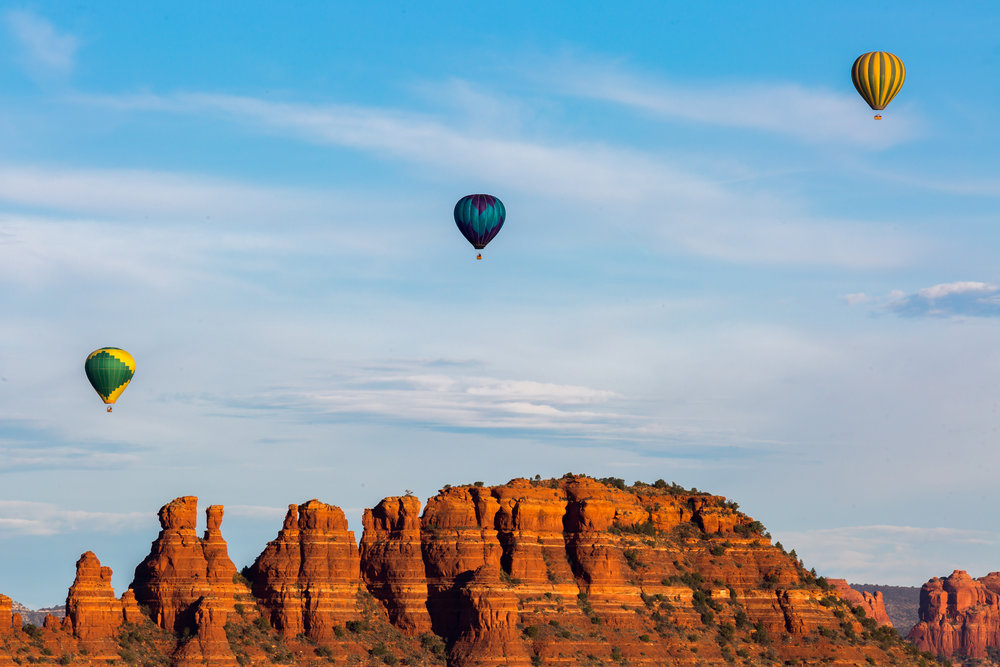 Let's take the adventure up a notch, as they say. Jumping into a hot air balloon first thing before sunrise has a mild ring to it, but wait, because it gets wild pretty rapidly with the ascent upwards. The Red Rocks loom into view below and wildlife activity begin to scurry in the early hours, all from a quiet and gentle balloon, blazing a trail in the sky. Some experiences stay with us for a long time and the breath-taking natural beauty of this view is one of them.
Ocean Kayaking in Maui, Hawaii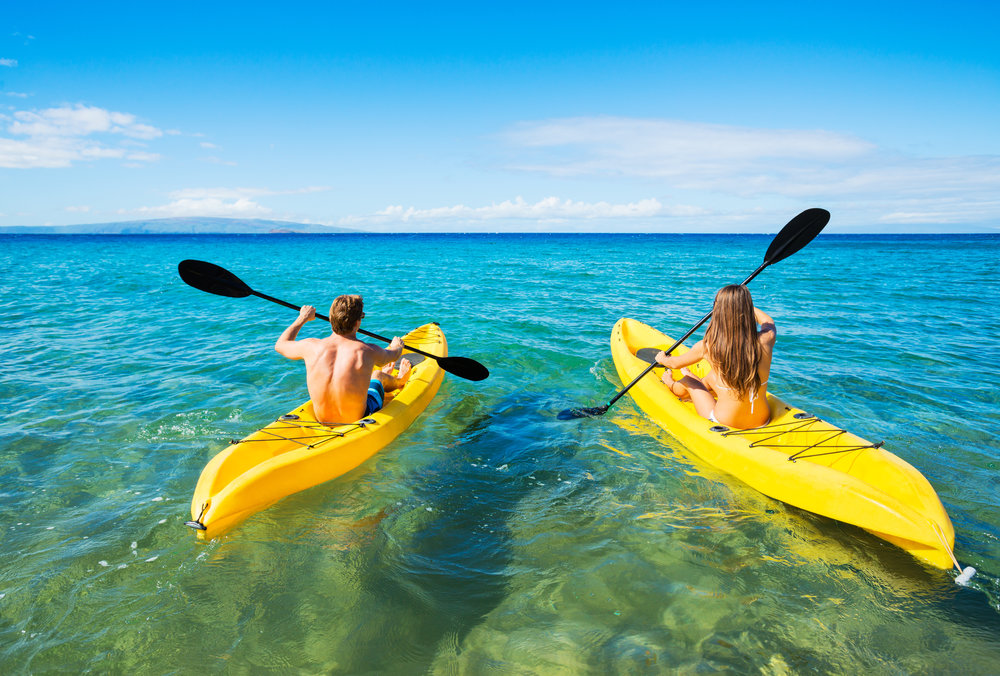 Kayaking upstream and downstream a river is one thing. Paddling in the great big blue ocean is living the idea on a much grander scale altogether. And that is a possibility only in Maui. Spring is the best time since whale watching often turns up a curious visitor or two, like dolphins and humpback whales, who swim by here, during their annual migration to the Southern Ocean.
So, if your itchy feet are raring to go, give reservations.com a call and let us help you with fulfilling your adventure cravings.