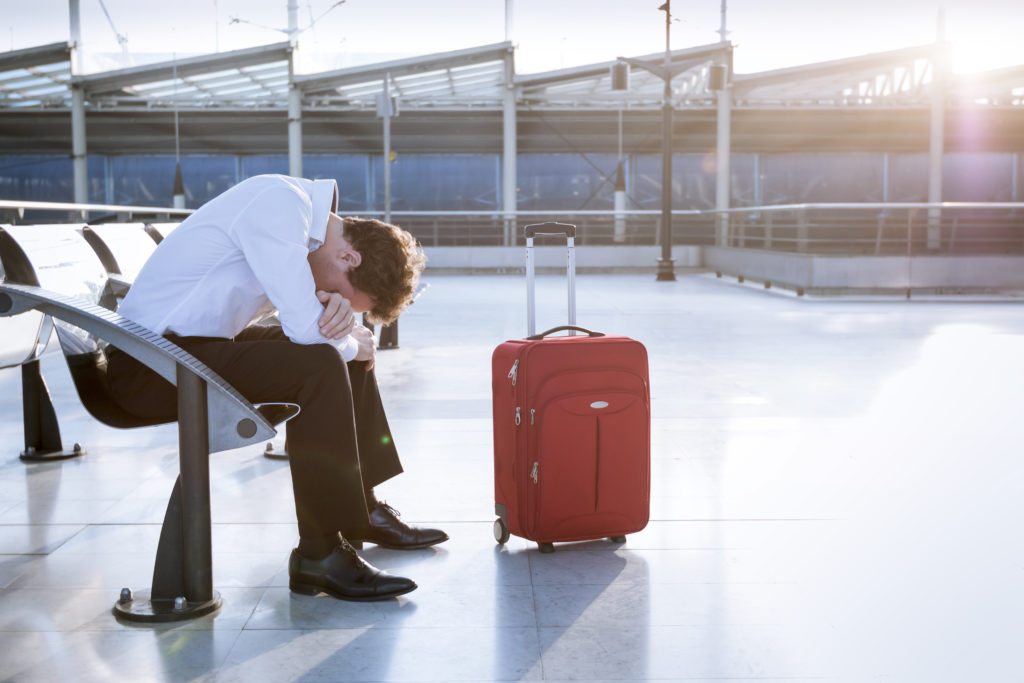 Don't Compromise Your Health on Your Next Business Trip
Your meeting ended early.  Instead of exploring the city, you are stuck in the hotel room with with a compromised immune system.  Follow the tips below from our RClub concierge team to prevent the business trip blues.
Stay Hydrated & Eat Healthy
Yes, water is your best friend!   Ideally, carrying an empty reusable bottle is great so you can refill at every opportunity.  Drinking a full glass of water before bed, and having another on your nightstand for the morning is a great way to boost hydration. Healthy eating is also crucial to keep your immune system strong. Check out in-room dining and on-site restaurant menus prior to choosing you hotel. This is a good way to prepare and be mindful of your meals.  The same goes for making advance reservations at any restaurants around town.
Let's not forget about the other MVP to keep your body's defenses up, Sleep! Always take a close look at reviews to see if there are any consistent red flags about noise or uncomfortable beds. If you are a particularly light sleeper, work with your R-Club personal travel concierge to request a room away from the elevator or other high traffic parts of the hotel. We also recommend stopping screen usage an hour before bed. Being exposed to screens after dark can trick your body's circadian rhythm into thinking it's day time making it hard to fall asleep. Finally, bring an eye-mask! They say you get the best sleep in total darkness. Eliminate wandering light so you wake up well rested and ready to crush your next meeting.
Don't Forget to Exercise​
Making time to exercise is a must – especially if it is a standard part of your home routine  Staying at properties with a fitness center is a great way to maintain your work out regimen and keep your body ready to fight any battles coming its way! Don't forget to ask if your hotel has discounted, or even free, partnerships with nearby gyms or fitness classes. Even hotels with their own facilities can have this offering. You can always benefit from doing workouts right in your hotel room.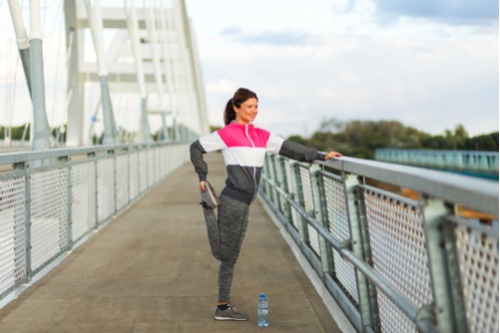 Prepare an Itinerary and Leave the Stress Behind
We suggest you prepare as much of your itinerary as possible BEFORE you hit the road. Research the addresses of your meetings and other scheduled appointments to ensure you choose a hotel that is conveniently located.  Have a plan of attack for ground transportation routes and expectations of timing – especially if you plan to take mass transportation in a city you've never been to.  The more you plan ahead, the less stress you'll have in making on-the-spot decisions or feeling rushed. The link between stress and a compromised immune system is well known.  Less stress will better your odds of staying healthy. Especially when you can't always make healthy nutrition, exercise, and sleep choices. Sometimes that decadent room-service dessert or extra hour out on the town is just too good to say no to.
Our mission to bring the human-touch back into the world of online travel is not just about helping travelers find great deals.  It is meant to ensure a happy and healthy experience throughout your trip. Our team of travel experts are trained to identify hotel properties and itineraries that will cause the least disruption to your sleep, nutrition, and exercise habits.  Let us handle things like requesting a room on the quiet floor, featherless pillows, or chemical-free cleaned linens — if that's what it takes to have a restful night's sleep.  This way you can have more time to prepare for that big meeting!