Must Sees and Dos in Page, Arizona
Located in the center of "Canyon Country," Page is a short distance from numerous jaw-dropping canyons. The city of Page is a city worth seeing. This small town offers visitors numerous National Parks with views of some of the coolest geological formations, National monuments and a glimpse into the Navajo natives' culture. While visiting this visually stimulating city make sure to see these world wonders.
Antelope Canyon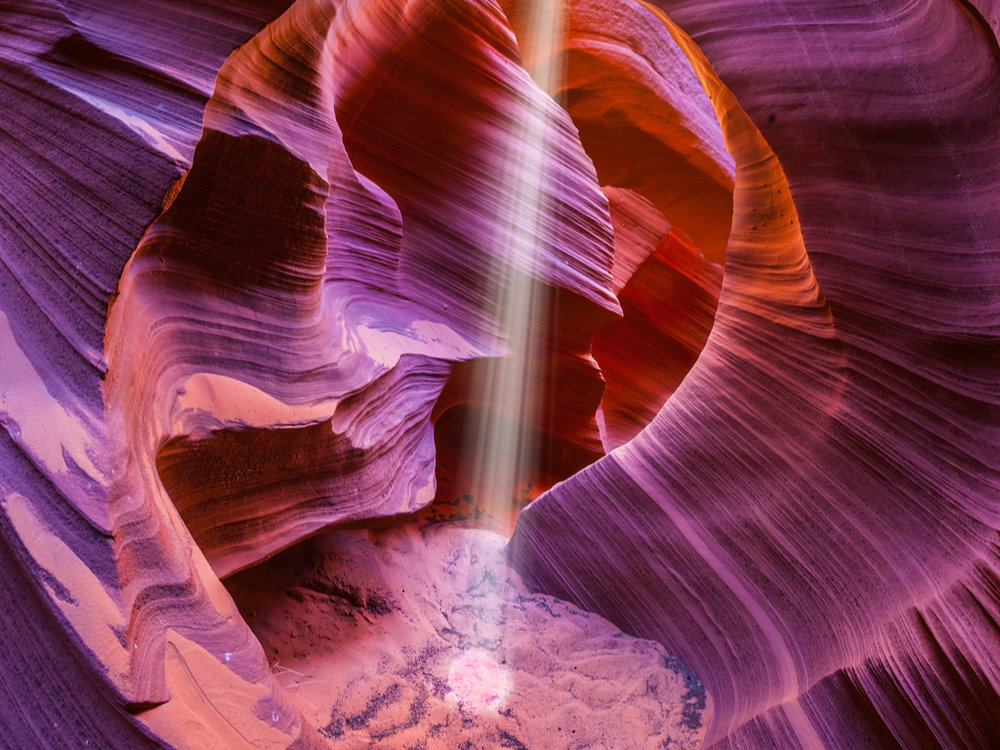 This Slot canyon is just east of Page Arizona and is a wave of sculptures and colors that come together through perfect beams of light. This canyon is a photographer's dream and a sight that everyone should see at least once. This canyon is the result of millions of years of water erosion, known by the Navajo Natives as "Tse' Bighanilini " or the place where water runs through rocks. Guided tours are required to experience this cathedral of red hues. To get the most out of your tour and to see the famous light beams that will make your pictures perfect visit between the months of late March to December.
Horseshoe Bend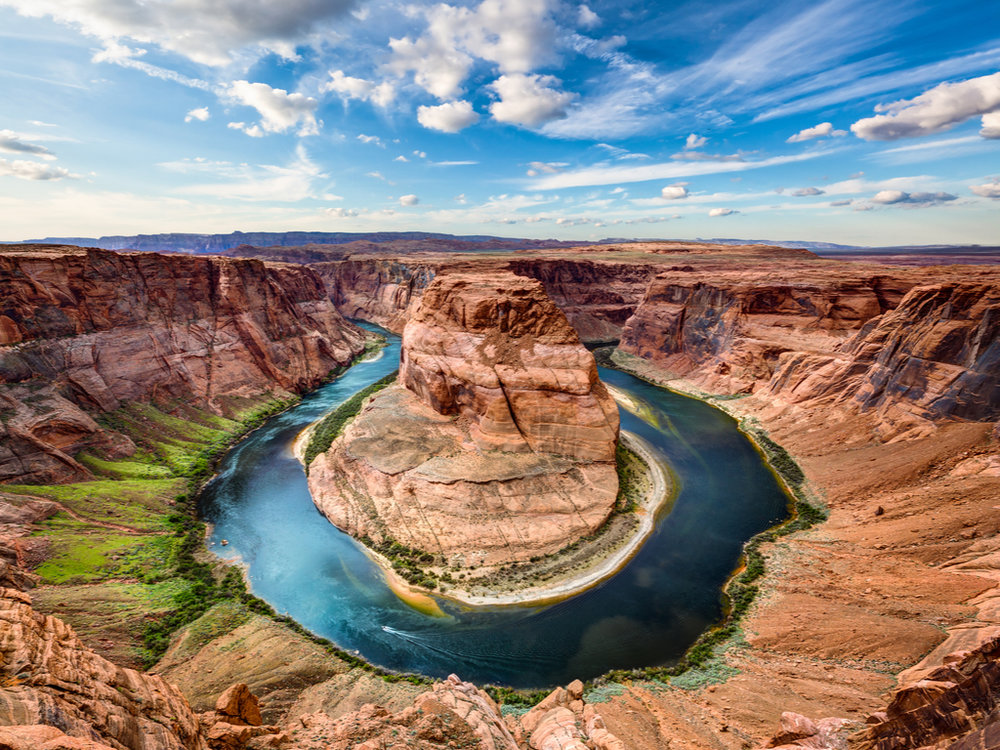 Just four miles outside of Page within the Glen Canyon National Recreation area is the natural vista known as Horseshoe bend. Its name is derived from the unique shape of the canyon formation, featuring rock walls formed from a variety of minerals, and a whopping 1000 feet above the Colorado river. This natural bend is an adventure worth taking. Make sure to bring a camera and hiking boots for this experience. In order to get the best view climb the steep cliff above horseshoe bend to see the horseshoe in its entirety. Make it a two in one adventure with a tour of slot canyon and the overlook
Another monument that is millions of years in the making is the Rainbow Bridge. This natural bridge is the planets largest, standing 290 feet tall and spanning a total of 275 feet this arching bridge is 42 feet thick at its peak. Also a Navajo treasure this personified rainbow is said to be a guardian of the universe. Reaching this sight is a little harder to access since technically it is in Utah however, it can be reached from Page by a two hour boat ride departing from Lake Powell Marina, or by a 14 mile trek across Navajo Reservations.
Rainbow Bridge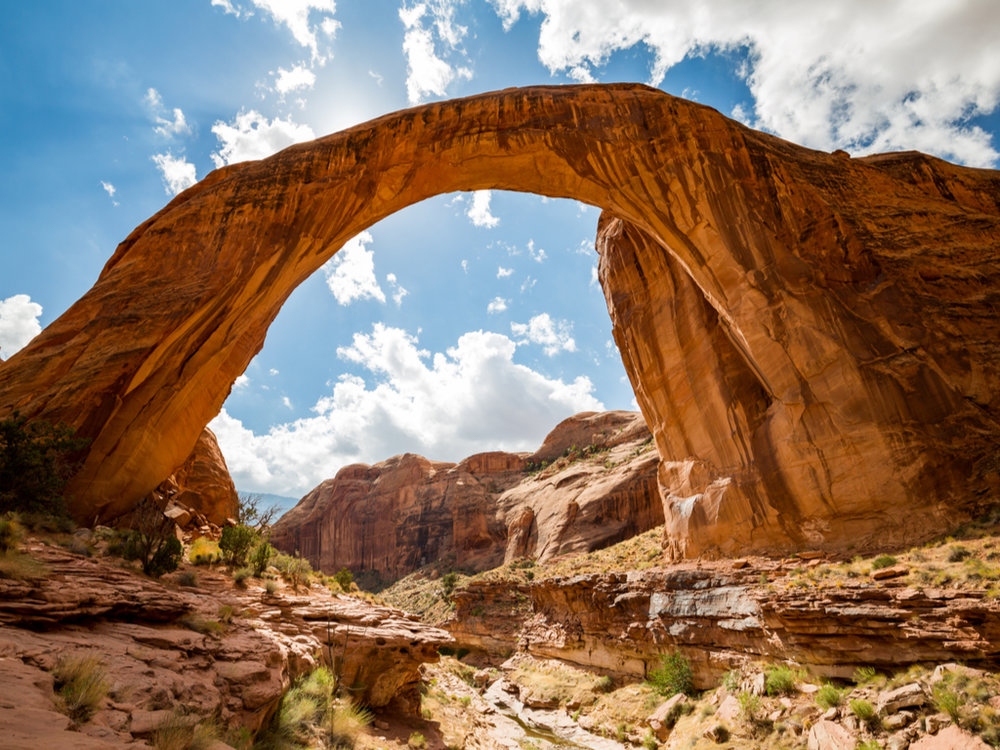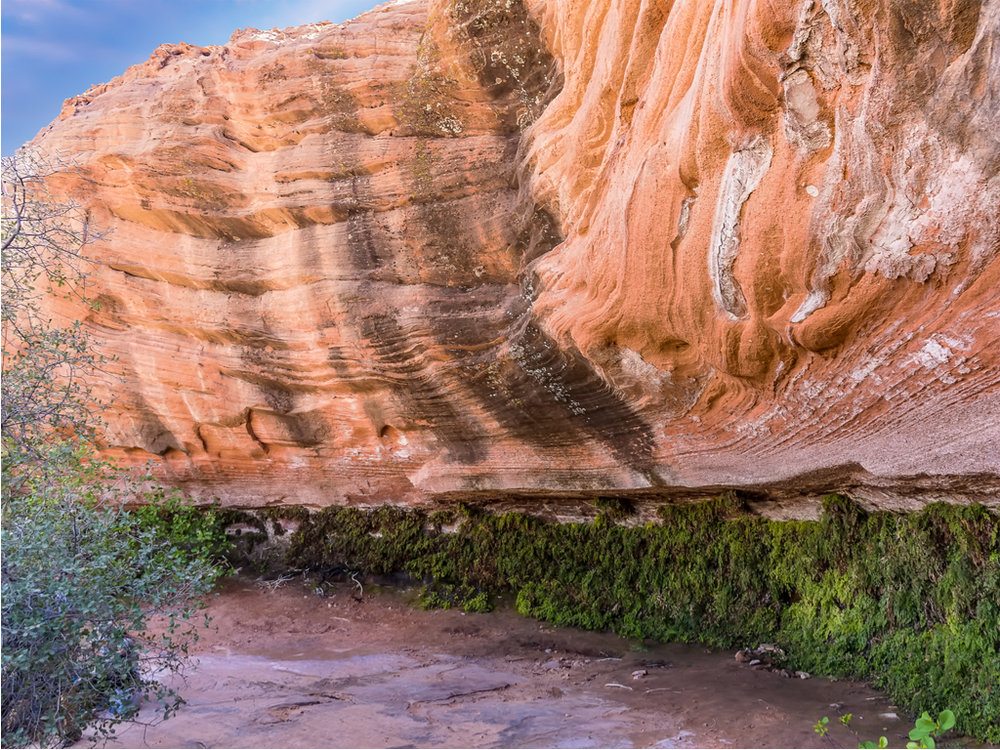 Hanging Garden Hikee
If you prefer traveling with dogs, then make sure to experience the Hanging Gardens trek with your fury friend. This leisurely hike is only 1.2 miles up and back and leads you to the Hanging Gardens on the mesa above the Colorado River. The vegetation growing on the cliff walls is the reason for the trails name. Seeing this greenery is a rare sight, this unique garden can only grow with perfect conditions in this desert climate.
Monument Valley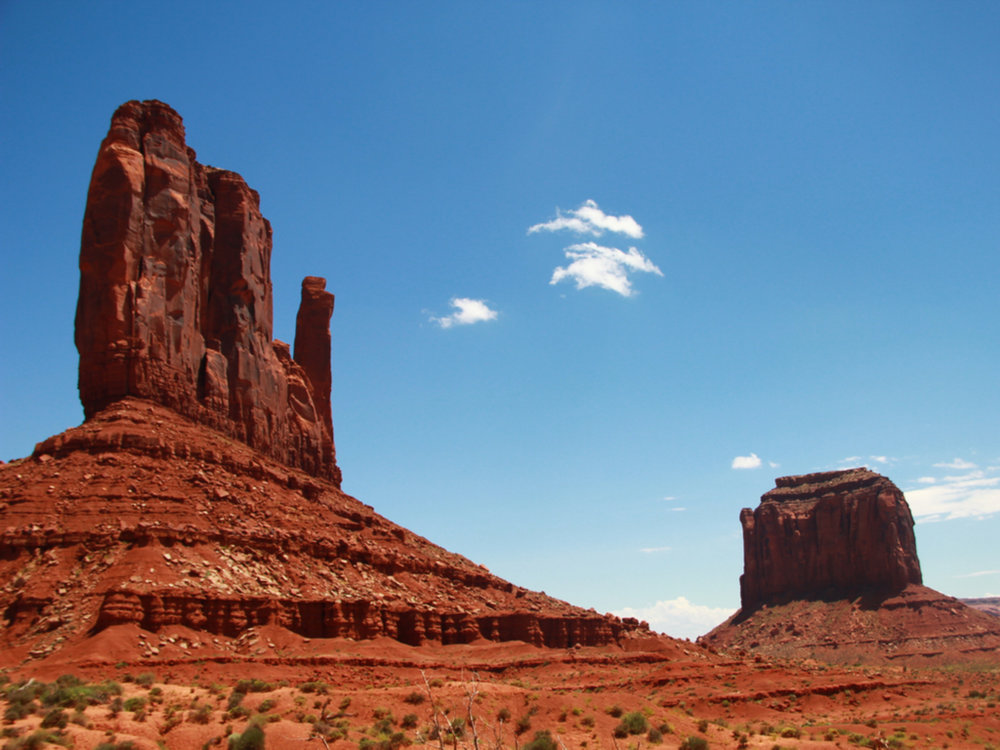 Monument Valley is located right on the Arizona and Utah border, This red sand dessert is well known for its tower buttes and is the setting for many western movies. These beauties are accessible by a looping 17 mile drive. Along the drive the famous Mittens butte (pictured left) can be viewed from trail overlooks. For a superb experience opt for a jeep tour with a Navajo guide and take in the sights of this sandy preserve..
All these geological gifts can be seen just a short distance from Page Arizona. This vacation will definitely make all your friends and social media followers ooh and awe over your pictures. It is time to scratch this beautiful destination off your travel bucket list!
EASY & SECURE HOTEL BOOKING – Simple, easy and secure Hotel Booking checkout process to confirm your Hotel booking in just a few minutes – reservations.com
Follow Reservations.com on Twitter